93 Percent of UK Christians Feel Their Faith Is Marginalized, Survey Says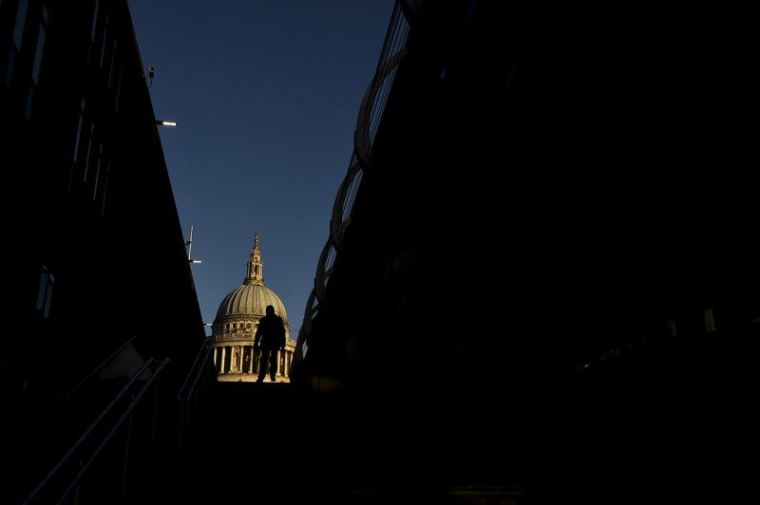 A survey conducted by Premier Christian Communications, which is owned by the London-based charity Premier Christian Media Trust, has found that over 9 out of 10 Christians in the United Kingdom believe that their faith is being marginalized in British society today.
Premier reported on Sunday that to date, over 12,000 "ordinary Christians" have taken part in its "State of the Faith" survey.
According to the data, 93 percent of the Christian respondents "believe that Christianity is being marginalised" in the U.K., while 50 percent say they have experienced prejudice because of their faith.
Fifty-three percent say they strongly agree that Christianity is being marginalized, while 40 percent agree.
Four out of 5 Christians (80 percent) who took part in the survey believe that "Christianity is not given equal respect" as other worldviews and religions. Meanwhile, 26 percent of respondents say that they are unable to be open about their faith in their workplace or equivalent setting.
According to Premier, 67 percent of respondents say that it is not considered acceptable in society for Christians to share their faith with others, while just 29 percent disagree.
Younger Christians were more likely to say that the experienced prejudice for their faith.
The survey found that 70 percent of respondents aged 15 to 19 faced prejudice because of their faith.
"These striking results should give everyone pause for thought as to whether we need to do more to enable people of religious faith to be themselves without fear," the organization stated on a website detailing the survey results.
Premier did not disclose the methodology behind the results or the error margin of the sample.
"Partly because of illiteracy [and] partly because of those who have a very different agenda, we may be moving into a period when debate is shut down — where you can't have an honest debate and agree to differ," Nola Leach, the head of a Christian lobbying group called Care, told Premier.
Premier CEO Peter Kerridge said in a statement that it is "clear" that the U.K. does not have the "liberal accepting society" that it believes it does "if we don't tolerate and accept everyone, including Christians."
"This survey clearly indicates how it feels to be an ordinary Christian today," he said. "This is not the clergy talking, or academics theorising, or politicians making a case. These are ordinary Christians who feel overwhelmingly that their Christian beliefs are being marginalised and that as a result it is becoming far more difficult to live as a person of faith in the UK ..."
The survey comes after a number of incidents have occurred in the U.K. in which Christians faced backlash for living and acting in accordance with their faith.
Last year, a Christian nurse was fired by Darent Valley Hospital in Dartford after patients complained that she engaged them in "unwanted discussions" in which she talked about her personal faith and offered to pray with them.
Earlier this year, two Christian street preachers were convicted of disorderly conduct and fined for speaking out at a public shopping center in Bristol against homosexuality and Islam. They later won an appeal.
Additionally, a number of Christian schools have had their statuses downgraded by the U.K's top education watchdog Ofsted for not teaching their students enough about other religions and for their teachings on homosexuality.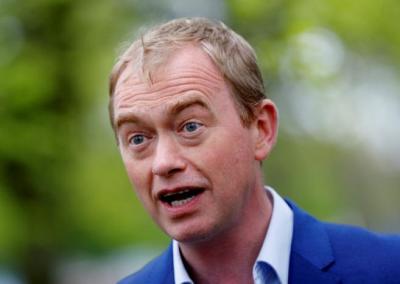 And last month, Tim Farron resigned as leader of the Liberal Democrats, saying it was impossible to lead the party and remain true to his Christian faith. 
"We are kidding ourselves if we think we yet live in a tolerant, liberal society," he said in his resignation statement. 
While 9 out of 10 respondents believe that Christianity is being marginalized in the U.K., California evangelist Greg Laurie warned last month that the United States could become a "post-Christian" nation like the U.K. and other European countries if a spiritual awakening does not happen soon.
"I think we can look at Europe as maybe a model," Laurie told The Christian Post. "Europe has become so concerned with political correctness and has moved to what is often described as a 'post-Christian' state, where church attendance is at an all-time low. I think if the people of the U.K. and Europe in general would turn to God, they would find strength and truth that would help them in the battle against terrorism and their cultures in general."
"So I think they are further down the road than we are. I hope we don't go down that road because America is great because America has been good, as it has been said. But really that goodness is a result of our faith," Laurie continued. "I think if we stay close to that faith, not just faith in any god but faith in God of the Bible, we will be stronger for it. The more we stray from that faith, the weaker that we'll become. The Bible says, 'Righteousness exalts a nation and sin is a reproach to the people.'"