A Decade of Living Hell: Lurid Details of Abuse Suffered by Cleveland Kidnapping Victims Revealed
'Monster' Ariel Castro Sentenced to Life Without Parole, Plus 1,000 Years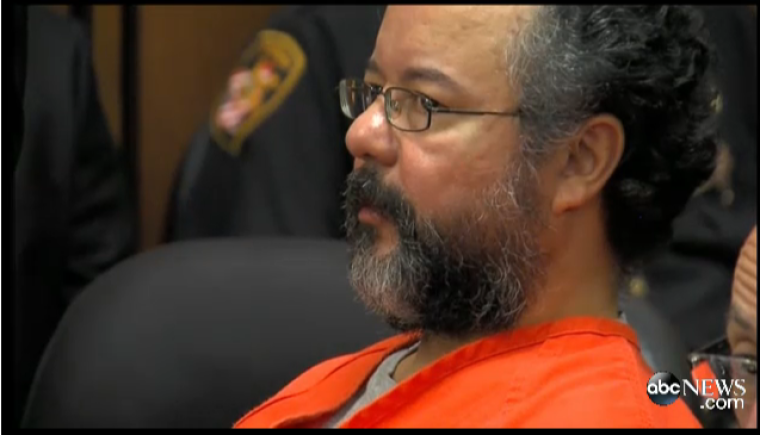 In painful, lurid and at times stomach-churning detail, America got a glimpse into the abyss of perversion the three Cleveland kidnapping victims were forced to endure during the hellish decade they spent inside Ariel Castro's house on Thursday.
The jarring details revealed over several hours during Castro's sentencing hearing demonstrated his "complete and comprehensive captivity" of Michelle Knight, 32, Amanda Berry, 27, and Gina DeJesus, 23, over the last decade, according to forensic psychiatrist Dr. Gregory Saathoff in a CNN report.
"The scope and magnitude of Ariel Castro's crimes is unprecedented," Saathoff told the court according to CNN. Castro, he added, displayed "no psychiatric illness whatsoever."
Witnesses recounted how Castro, who admitted that he is a "criminal" and "sexual predator," forced the young women to play Russian roulette and threw money at them after sex.
Frank Ochberg, a pioneer in trauma science, discussed the mental trauma the women endured in captivity.
"This was not real intimacy. This was a perversion of intimacy," said Ochberg, who praised their survival skills as "marvelous, compelling examples of resilience, of imagination, of humanity."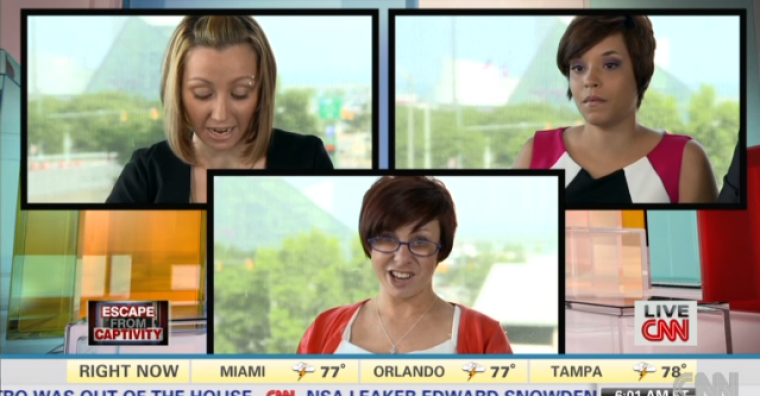 FBI agent Andrew Burke noted that Castro's house had an alarm on the back door, "a bedspread separating the kitchen and living area, a porch swing obstructing a flight of stairs and a curtain over the stairs leading to the area where the women were held captive," according to CNN.
Amanda Berry and her daughter were held in a room in which the door didn't have a knob but could be locked from the outside. The windows in the room were boarded up on the inside. Castro cut a hole in the door to allow ventilation.
Burke, who recalled when DeJesus and Berry disappeared, said he was surprised when he saw the three women for the first time in an ambulance outside Castro's house.
"I'll never forget it," he said highlighting how dehydrated and malnourished the women appeared. "It was surreal to me," he said.
Gerald Maloney, the emergency room doctor on duty at the time the women were taken to the hospital, said they were "very much emotionally fragile at the time." Knight also wanted no male physicians attending to her.
Maloney explained that the women said they were sexually and physically abused and deprived of food at times.
According to Det. Andrew Harasimchuk, DeJesus told him Castro lured her into his car in 2004 after asking for help in locating his daughter. He then told her he had to return to his house for money and once there he asked for her help in moving a speaker. She soon became uncomfortable and asked to leave. Castro, however, told her she would have to leave through a different door than the one she used to enter his house. Once she walked through that door, however, she found herself in his basement. He pounced upon her at that point, first chaining her to a support pole then binding her hands with plastic ties before assaulting her sexually.
Harasimchuk told the court that all three women were repeatedly raped "vaginally, orally and anally" during the time they were in Castro's house.
Knight, Castro's most abused victim, told the court that she was kidnapped when her son was just 2 and a half years old, and that she never stopped crying.
"I cried every night. I was so alone. I worried what would happen to me and the other girls every day," she said in a statement to the court. "You took 11 years of my life away. ... I spent 11 years in hell. Now, your hell is just beginning," she added.
"What does God think of you hypocritically going to church every Sunday coming home to torture us? The death penalty would be so much easier. You don't deserve that. You deserve life in prison. I can forgive you but I will never forget. With the guidance of God I will help others."
Castro, who pleaded guilty last week to 937 counts including murder and kidnapping, was sentenced to life without parole, plus 1,000 years.