A Marine Stands Up For Her Faith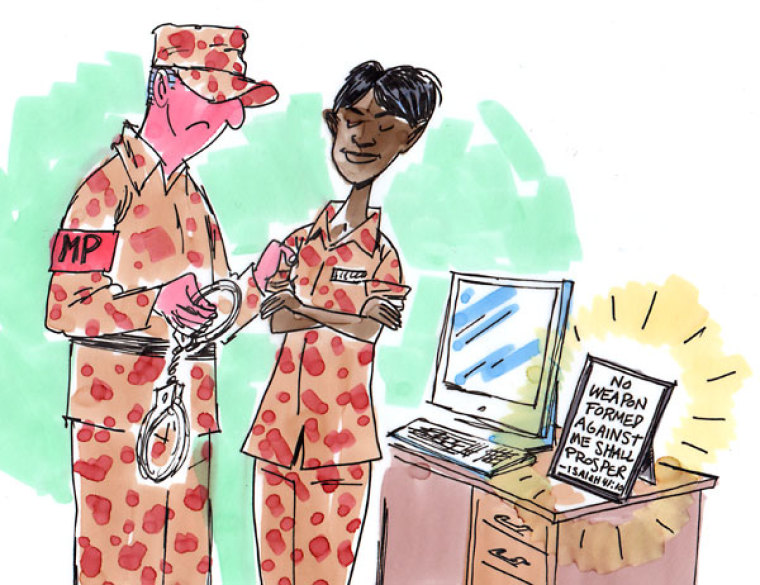 A United States Marine who was convicted at a court-martial of putting a Bible verse declaring "no weapon formed against me shall prosper" on her computer because it was "contrary to good order and discipline," is now looking to have that decision appealed under the protection of the Religious Freedom Restoration Act.
Lance Cpl. Monifa Sterling, who was convicted while stationed at Camp Lejune in North Carolina, was prosecuted for displaying a version of Isaiah 54;17 that reads: "No weapon that is formed against thee shall prosper; and every tongue that shall rise against thee in judgment thou shalt condemn. This is the heritage of the servants of the Lord, and their righteousness is of me, saith the Lord."
Read more at http://www.christianpost.com/news/marine-convicted-for-failing-to-remove-bible-verse-that-says-no-weapon-formed-against-me-shall-prosper-139626/