ABC's 'Of Kings and Prophets' Writer Defends Show: Christians Like to Watch 'Sex on TV as Much as Anybody Else'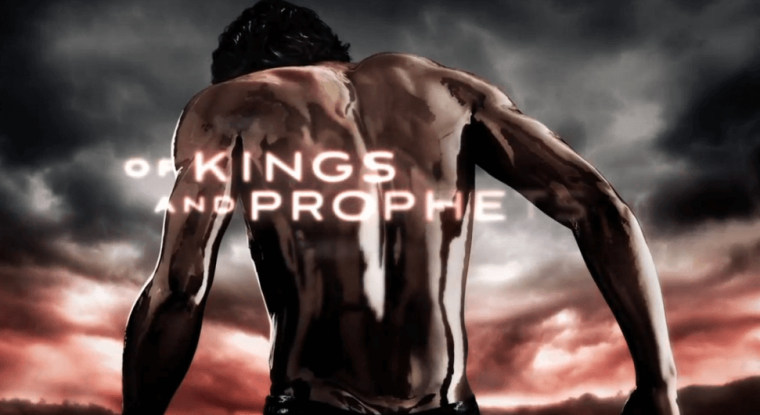 After a family television watchdog scrutinized ABC's new series "Of Kings and Prophets" last week for sexual and violent content, the production's showrunner now argues that faith-based viewers enjoy watching sex on TV programs as much as secular viewers.
The series came under fire last week when the Parents Television Council called on 200 top television advertisers to stay away from the show because of its high propensity for sex and violence.
Chris Brancato, the writer of the new action-drama series that is based off the Old Testament book of Samuel and focuses on David's rise to power in Israel over King Saul, has made no secrets about the fact that the biblically-inspired show will not be a program suitable for the entire family.
"From my experience, faith-based people like sex as much as anybody else," Brancato asserted in an interview with NJ.com published Tuesday. "I don't know that that will necessarily be an impediment. I'm hoping this show doesn't live and die by the violence or the sex, but on the attracting and hooking into the characters."
While the New Jersey native insinuated that the show, which debuted Tuesday night, is not suitable for younger viewers due to the graphic sex and violence depicted. He also argued that the sex and violence should not deter parents from allowing their pre-teens and teenagers from watching the program.
"We're not going to suggest this is a 'gather the family around' 8 p.m. show," Brancato said. "At the same time, I think kids who have gone to Sunday School and are above 12 or 13 or 14 years old can sit and watch it with their parents and be able to discuss the themes."
Earlier this year during the Television Critics Association winter press tour, Brancato said "these stories are violent and sex-drenched." He added that "we're going to go as far as we can" and "we'll be fighting with broadcast standards and practices."
"You will watch a show that is tasteful but that also tells the story you can read if you want to pick up the Bible," Brancato stated.
Although Brancato has said that the show will push the envelope when it comes to sex and violence, Brancato contends that the storyline sticks to the biblical account of David's rise to power. However, Brancato admits that the show provides a "modern pulse" to the story.
"It's a true-to-life story. It's real people who existed. The Bible, as you know, it was written thousands of years ago. It was revised along the way, and there's a lot of what we call negative space, which is to say, you have to fill in and understand character motivations," Brancato told NJ.com. "We try to give the characters psychologically complex motivations that we believe they would have had if the men or the women who wrote the Bible took Robert McKee's story structure class."