Abuse Survivor on Domestic Violence Awareness Month: Be Gentle and Support the 10 Million Victims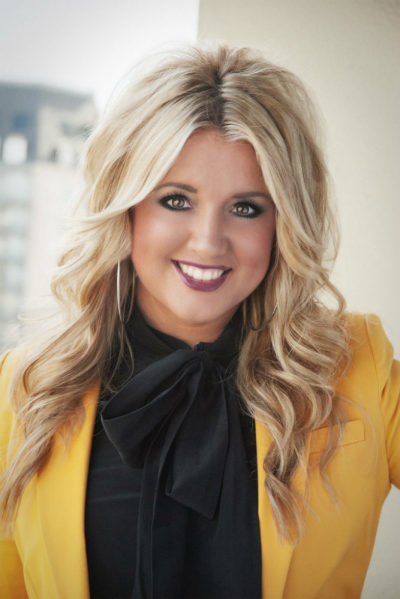 Even as October is observed as the Domestic Violence Awareness Month, a survivor of domestic violence, Autumn Miles, encourages churches, non-profits, politicians, philanthropists and others to continue to bring to light the issue that affects more than 10 million women and men in America every year.
"Within the past few months, domestic violence has seen more awareness and support than ever before, specifically through the violent beating of Janay Rice by her husband and former NFL player, Ray Rice," notes Miles, founder of The Blush Network and author of Appointed: Your Future Starts Now.
However, just because these incidents have passed, "we shouldn't stop paying attention to domestic violence," she urges, reminding that women and men are the victims of domestic violence every minute.
On average, nearly 20 people per minute are victims of physical violence by an intimate partner in the U.S. – this equates to more than 10 million women and men in a year, her organization says.
"I hope this October, abuse victims can speak about their past openly and confidently," Miles, who lives in Dallas, Texas, says in a statement. "I hope society loves these victims and gives them the gentleness and support they need. I hope we can help teach our children the seriousness and prevalence of this issue. And I hope that non-profits, churches, business men and women, politicians and philanthropists can unite in saying, 'It is no longer okay. Domestic violence stops now.'"
Forty-two percent of pastors "rarely" or "never" speak about domestic violence, and less than a quarter speak to their church about it once a year, said the report of a telephone survey conducted by LifeWay Research among 1,000 senior pastors of Protestant churches.
Last month, Miles spoke with The Christian Post about her past as a domestic abuse victim and how growing up as a preacher's child in a conservative church actually enabled her abuser.
"Our church(es), unfortunately in our culture, sweep this issue under the rug. They don't address it," she said. "It's one of those gray areas where either people aren't educated on, or they just feel uncomfortable dealing with it."
Miles, married for 10 years and a mother of two, went through verbal and physical abuse at the hands of her first husband, whom she married at a young age. Her involvement with her first husband was the result of her looking for value and affirmation in the wrong place.
"We as women are always looking to be valued, we need to be valued. We need that stamp of approval. If we're not following where God has us and what He wants us to do in seeking His approval and getting satisfied in that, we will sway," she said.
In her situation, she swayed toward a young man, and described their relationship as being initially "healthy." Eventually, however, "small, little things he would say which were abusive in nature, started creeping up that really led to seven years of going through abuse with him."
Being the daughter of a pastor didn't protect her from abuse. On the contrary, her father's position as a church leader drove her to hide the abuse.
"Because my dad was a pastor of a church, I was even more secretive. I felt like I needed to protect God in a sense, I needed to protect my family, the image. Here I had made this mistake in the marriage and I tried to protect him at all costs," she explained.
Finally, she plucked up the courage to tell her family about the abuse, and then her church. The difficulties she faced in the process led her to start a ministry to address the issue.