ACLU wants taxpayers to fund sex-change surgery for male inmate convicted of killing baby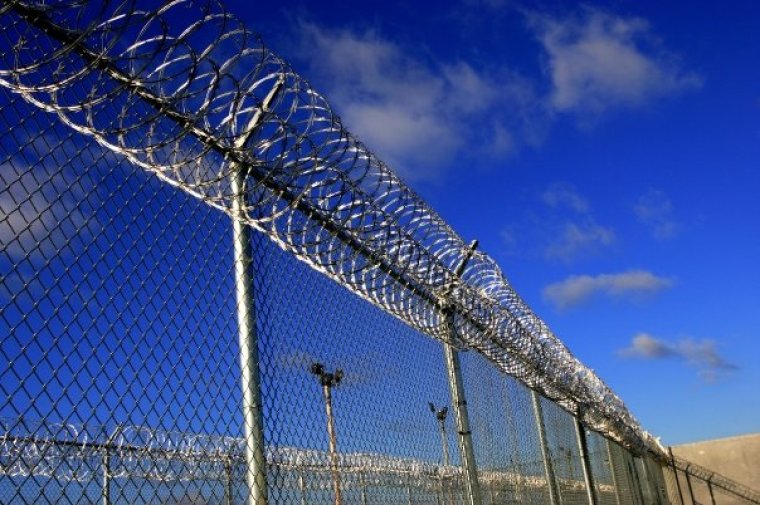 The American Civil Liberties Union has filed a lawsuit on behalf of a male inmate convicted of murdering an 11-month-old who wants to undergo sex-change surgery, arguing that an Indiana law barring the corrections department from using taxpayer money to fund sexual reassignment surgeries violates the Eighth Amendment to the U.S. Constitution. 
The plaintiff, Jonathan Richardson, is an adult man who identifies as a woman named Autumn Cordellioné. He is serving time in a male institution within the Indiana Department of Correction.
Richardson was diagnosed with gender dysphoria in 2020 and takes puberty blockers and cross-sex hormones. 
On Monday, the ACLU's Indiana branch filed a lawsuit in the U.S. District Court for the Southern District of Indiana, challenging the constitutionality of House Bill 1569. 
The statute states that the state DOC "may not authorize the payment of any money, the use of any state resources, or the payment of any federal money administered by the state to provide or facilitate the provision of sexual reassignment surgery to an offender patient."
According to the lawsuit, Richardson continued to suffer from depression and anxiety while taking cross-sex hormones and puberty blockers, and doctors believed that through sex-change surgery, his gender dysphoria could be "ameliorated."
The inmate was placed on a waitlist within the DOC to be evaluated for surgery, but as of July 1, the new statute barred the surgery from happening. 
"For some persons, including Plaintiff, the surgery is a medical necessity," the complaint reads. "By prohibiting the surgery, regardless of medical need, the statute mandates deliberate indifference to a serious medical need and therefore violates the Eighth Amendment."
"Additionally, the statute discriminates against Plaintiff and other transgender prisoners in violation of the Equal Protection Clause of the Fourteenth Amendment to the United States Constitution," the lawsuit continues. "Accordingly, injunctive and declaratory relief should be granted so that Plaintiff may receive gender-affirming surgery."
The ACLU of Indiana believes that the Indiana law is causing Richardson "severe distress that cannot be alleviated" and that the statute "targets transgender prisoners and makes it impossible for them to receive necessary medical care for no proper legislative end or purpose."
The Indiana Department of Corrections did not immediately respond to The Christian Post's request for comment.
According to Indiana DOC records, Richardson is serving time for murder, and his earliest possible release date is December 2027.
An appeal from 2003 describes how Richardson was charged in 2002 with the murder of his 11-month-old stepdaughter, who, according to an autopsy, "died of asphyxiation by manual strangulation." 
The topic of male inmates identifying as women has also led to discussions about whether the state should allow them to be held in female prisons. Many female inmates have voiced concerns about serving their time alongside biological men. 
In an episode of CP's podcast series, "Generation Indoctrination: Inside The Transgender Battle," former inmate Amie Ichikawa recalled telling her disbelieving family that she had been locked up at the Central California Women's Facility along with men. 
"It's the most helpless feeling I've had to date," Ichikawa said. 
"Just to know that you have absolutely no control of your environment, your own physical wellbeing, your mental health, nothing. And there's really no one you can talk to about it. It's so unbelievable that I would call home every day crying for weeks, trying to explain to my family that there was a serial rapist housed here. And that this is legal, that the state really did it," she continued.
"[My family] thought I was delusional," Ichikawa added. "And that just adds to the helplessness, the feeling of utter vulnerability. It's just like you're emotionally naked. And it creates this cloud of hopelessness that sits over the entire prison. The whole population is on pins and needles, and it creates more tension."