Actor Michael Jai White Speaks Out on Infidelity After Israel Houghton Confession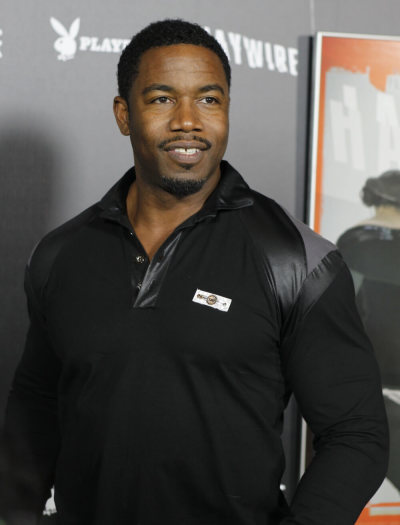 During an interview on Atlanta's inspiration station, Praise 102.5, "Why did I get Married?" actor Michael Jai White talks about how infidelity plagues African American men both saved and unsaved.
Adultery is a topic that is regularly celebrated in this day and age. Although the Bible is very clear on it being immoral and against God's law, infidelity is usually glorified on mainstream entertainment and almost accepted as normal. White has had a successful career as a secular actor and is now using his influence to take a stand against stepping out of the boundaries of marriage sexually.
In his interview with Praise 102.5, the Hollywood actor explained his frustration with African American men cheating on their wives and it being acceptable.
"Most men that I know deep down, they really want to be the husbands and fathers they never had growing up. I think the essence of a man is to be truthful and die behind your words. When we have to [cheat] and hide, that's beneath us. That's not befitting of a true man," White explained. "That's just my feeling…I was real busy out there, but then I wind up lying and trying to save people's feelings. But I had to look at myself in the mirror… and when I'm 100% honest, it just feels better."
White admitted that he did not always feel this strongly but is now speaking out about the sanctity of marriage because of the freedom he has gained from being faithful. He openly shared about the benefits of being married and how it is so much better than juggling multiple women.
"I used to have a roster of 14 girls [that] I used to deal with… to my friends, I couldn't have been in a better situation," he continued. "But what I have with my wife, destroys all that. I am in the best place I have ever been in my life and the equity that I have with this one woman that is my world. I am so happy and I have to be the one to tell men that this is absolutely worth it."
The radio host emphasized that this principle is the same for both Christian and non-Christian men. White agreed and celebrated what he has with his wife, Gillian, of many years.
In February, the Christian community was shocked by the news that popular worship leader Israel Houghton fell victim to what White so passionately speaks against. Houghton took to social media to announce that he and his wife of 20 years were separating because of his infidelity.
In the transparent open letter announcing his official divorce, Houghton publicly repented for his wrong doing. The worship leader at Pastor Joel Osteen's Lakewood Church in Houston, Texas, wrote, "It is with a collective heavy heart that we announce that after over 20 years of marriage and a long separation, Meleasa and I are officially divorced."
"Several years ago I failed and sinned in my marriage," he confessed. "Though this is new to many, it is not new to us as we have been working through this for over 5 years. Although we tried, the challenges in our relationship have proven too much to overcome."