Actor Who Played Jesus in 'Passion of the Christ' Reveals He Was 'Struck By Lightning' During Sermon on the Mount Filming
Jim Caviezel, the actor who played Jesus in Mel Gibson's "The Passion of the Christ," has revealed that he was struck by lightning while filming the epic movie.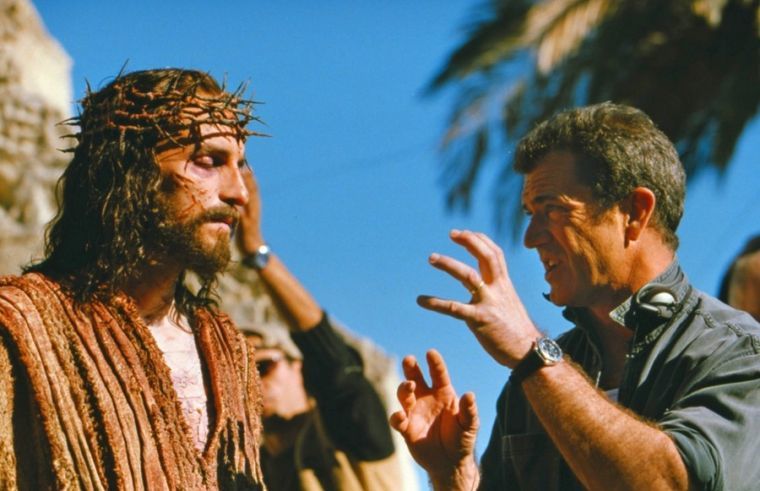 The actor said they were filming the scene of the Sermon on the Mount in Rome when the bizarre event happened, the Catholic News Agency reported
"I climbed the mountain, clouds had formed, and five seconds before the stroke I had felt what was going to happen," he recalled in an interview with Polish journalist and film critic Lukasz Adamski. "Suddenly, I was struck by the lightning."
Caviezel said he was struck just as Gibson shouted "action."
He did not say how he managed to survive the incident, which he admitted "terrified" him. At the same time though, he said he "felt peace on the inside."
But the incident turned comical when a shocked Gibson uttered, "What ... happened to his hair?"
In the interview, Caviezel also revealed that after he played Jesus Christ in the movie, he was rejected by Hollywood, The Gospel Herald reported.
This apparent snub was in spite of "The Passion of the Christ" being a major commercial hit, earning $612 million worldwide on a $30 million production budget, making it the highest grossing religious film in history.
"All of the sudden I stopped being one of five most popular actors in the studio, and I hadn't done anything wrong. I just played Jesus," Caviezel told Adamski.
He could not explain why the industry began snubbing him after "The Passion."
"Was I personally affected by this rejection?" he asked rhetorically. "Well, everyone has their cross to bear. The world changes...but I will not be in this world forever. Neither will the producers from Hollywood. At some point, everyone will have to answer for what they have done."
The 48-year-old actor also believes it's more than coincidental that when he played the role of Jesus, he was 33 years old, the same age as Jesus in his last year on earth. Also his initials –J.C.—are the same as those of Jesus Christ.
"Don't you tell me it was a coincidence," Caviezel said. "There are no coincidences for God. Even when God resurrects the dead, they will say it happened by accident."
Caviezel admitted that like any believer, sometimes he also struggles with his faith. However, he said whatever he does, he never forgets Jesus.
Caviezel also said he would love to play a part in Gibson's planned "The Passion of the Christ" sequel.