Advent Prayers for Persecuted Christians: Angels' Peace Prescription
This season of Advent, beginning the first day of December, is full of the JOY of the Lord! What could be more wonderful than the Good News that the Savior is born, that God himself has come to Earth as the Messiah? The great prophesies are fulfilled, including these profound and awesome words of Isaiah:
For to us a child is born, to us a son is given,
and the government will be on his shoulders.
And he will be called Wonderful Counselor, Mighty God,
Everlasting Father, Prince of Peace. – Isaiah 9:6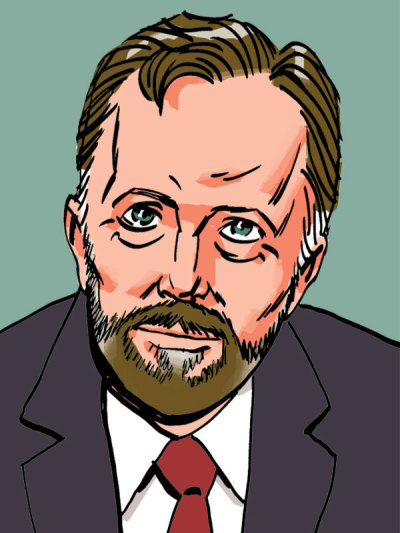 Such fullness! Such joy! What a tremendous cause for celebration. For all of us. The great grace of Jesus' birth for us cannot be compared with any other birth. Thanks be to God!
The great grace of Jesus' birth is described in different ways in the four Gospel stories. The memorable message sung by the mammoth choir of angels, recorded by Dr. Luke, seems especially relevant this year, 2013. "Glory to God in the Highest, and peace on Earth among people of good will." (Luke 2:14) With the rising violence against Christians in several parts of the world – and the increasing divisiveness and degradation of life in America, too – we all need to sing the angels' song in our time and place, and within our behaviors and beliefs.
To some people, there is a contradiction in the storied angels' song. How could there be so much violence on Earth when the angels already said centuries ago, "Peace on Earth"? If the angels announced peace, why is there so much persecution of religious people? Why does that persecution most especially target the very followers of the Savior about whose birth the angels sang so powerfully? And if the mass choir of angels also brought hope, how could there be so much horror to so many?
Perhaps it is a matter of interpretation, but the monumental choir of angels were not describing what Earth was, then or now – but prescribing what it needed then and still needs now. We need peace and the ministries of the Prince of Peace. In a similar way, the point of the angels' earlier phrase "Glory to God" is not to make God glorified by those three words, but to urge us to give God the glory he deserves. Similarly, when the angels said "Peace on Earth," they were instructing us to give the Earth and all who live on Earth the peace that we all desire and deserve, as blessed creatures of the highest God, and as servants of the one Prince of Peace.
Then to make that point of our responsibility even more clear, the angels added "…among people of good will."  Glorifying God is a matter of our will. We must choose to give him glory every day, and that takes a redeemed will, made good by His grace.
To give glory to God and to work for peace on Earth, it is helpful to know how badly many people are disrespecting God and damaging peace on Earth. Please let me draw from some of the facts we have placed on our www.StopPersecution.org website. As we approach the closing days of 2013, we are increasingly aware of violent persecution against Christian men, women, and children in many countries of the world, particularly in the Middle East, Northern Africa, and North Korea.
1. A rising tide of persecution against Christians around the world increases year by year.1
2. In particular, the celebrated "Arab Spring" has quickly become the "Killing Season" against whole populations of Christian men, women, and children.
3. Persecution against Christian people includes torture, imprisonment, and murder – as well as strategic, targeted, systemic discrimination in employment, housing, education, and safety, as well as hundreds of churches burned in 2013 alone. More than 80 churches have been burned in Egypt, just since June 2013, in hateful revenge for the cutbacks in extremist Muslim Brotherhood power.
4. Christian men, women and children are now the most frequent target of persecution in the world. As much as 75% of persecution globally is presently against Christians.2 In Peshawar, Pakistan two suicide bombers attacked a large Church, killing 129 people just as a worship service was over. It took two hours for a hospital to send an ambulance, even though the hospital is ten minutes away. So it seems that terrorists may be either suicide bombers or hospital administrators. Please see the report and pictures from my student "Andrew" at www.PakistanBomb.com. WARNING: graphic photos.
5. Churches full of believers have been surrounded by gangs of heavily armed militants during public worship. These militants force the believers to remain in the church building while the militants burn it down. All the worshipers are then killed by the fire of the building or bullets.
6. In many countries it is a capital crime to become a Christian or to invite others to become Christians – or even to show hospitality to Christian neighbors.
7. Christian men, women and children have been persecuted at many times in history, but rarely with such ferocious intensity and vicious abuse. It is time for all people of good will to stand with these brothers and sisters.
Religious liberty is the most treasured and most empowering human liberty, and it is the vibrant root of all other liberties. Our religious liberty is established by Divine endowment, and through the Bible's teachings. It is also endorsed by the American Declaration of Independence, the First Amendment of the US Constitution, and the UN's Universal Declaration of Human Rights.
What is the plan? During this Advent – starting December 1 and going through Christmas – and for the days following, please let us use prayer powerfully to unite with our persecuted brothers and sisters, wherever they are. Please see the attached yellow box for a PLAN of ACTION for December 8, the PEACE Sunday for ADVENT.
And let us join with a multitude of angels singing, praying, and working for the great anthem, Glory to God in the Highest, and peace on Earth among people of good will.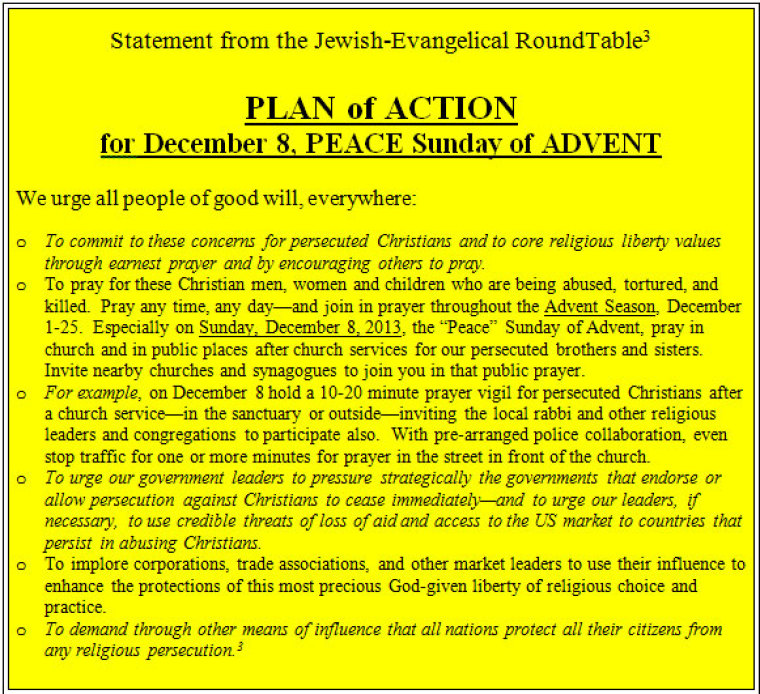 Dr. Paul de Vries is the president of New York Divinity School, and a pastor, speaker and author. Since 2004, he has served on the Board of the National Association of Evangelicals, representing 40 million evangelical Americans.