Adventist Pastor Comes Out as Bisexual, Resigns Over Church's Biblical Teachings on Homosexuality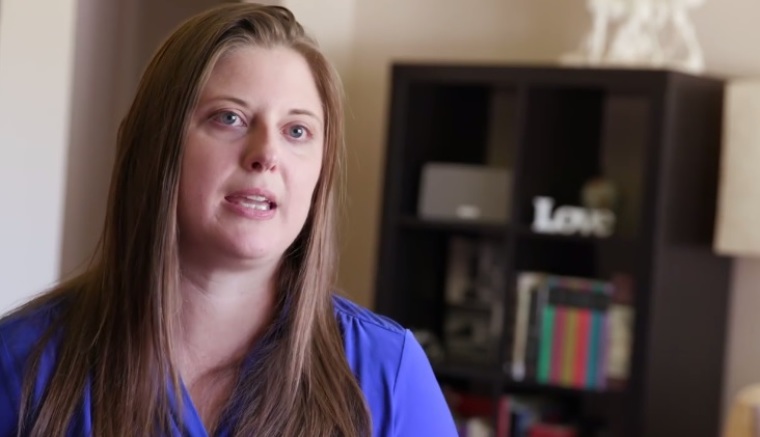 A female pastor at a Seventh-day Adventist church in Arizona has come out as bisexual and resigned from her position, saying that she has "come to a point of complete disagreement with the Adventist Church on their teachings about LGBT people."
Alicia Johnston, who pastored the Foothills Community Church in Chandler, Arizona, affiliated with the the Arizona Conference Corporation of Seventh-day Adventists, posted a "coming out" video on Facebook in late April explaining that she sent a letter to both her church and the conference announcing that she was stepping down from her position because of her contention with the Church's biblical position on homosexuality.
Johnston, who was raised in an Adventist household and describes herself as "very Adventist," explained that she is also bisexual and that she can't keep living her life without being honest about who she is and her beliefs.
"So, I have come to an awareness of that and have realized that I just can't live my life with integrity anymore without being honest about that and I can't live my life the way I know it needs to be lived — do the things I know I need to do — without being honest about that," Johnston said. "[I]t's wonderful to finally be able to say this is who I am. This is something I love about myself and I don't have to hide it anymore."
Following Johnston's announcement, the conference released a statement praising Johnston's honesty. The statement referred to her as a "gifted theologian and pastor."
However, the statement clarified the conference's Seventh-day Adventist stance on marriage.
"The leadership of the Arizona Conference accepts our responsibility to minister to all people and to adhere to all biblical teachings," the statement reads. "Fundamental Belief No. 23 states: 'Marriage was divinely established in Eden and affirmed by Jesus to be a lifelong union between man and woman in loving companionship."
"We seek to follow the example of Jesus who affirmed the dignity of all human beings and reached out compassionately to all persons," the statement added.
Religion News Service reports that Johnston became the pastor at Foothills Community Church on Jan. 1 of last year.
In her video, Johnston said that the hard part for her was not trying to hide her attraction to women but the fact that the Church was causing "pain" to LGBT people. Looking back on her situation, Johnston said it was giving her a low-level, everyday-type of depression.
"I was just so aware at the pain that the church causes to those people that I didn't accept it as my identity until my theology changed," she said. "At the time, I thought it was maybe people who weren't doing as good a job as I was at controlling [their sexual desires]. I knew that shame of feeling inconvenient, like you weren't a part. I couldn't ignore the fact that our church is causing that to people."
"It really made it difficult for me to feel totally OK with God, that this is what [He] requires," she added. "How is this good? How is this Holy? How is this what you want for your children? It just didn't make sense to me. I just couldn't understand why so many people seemed OK with it ... and it just didn't seem to bother them very much."
Johnston told RNS in a statement that she is hopeful her departure will spur changes in the Church's attitude toward the LGBT community.