After Being Married for a Year and a Half, Man Realizes Marriage 'Isn't for me'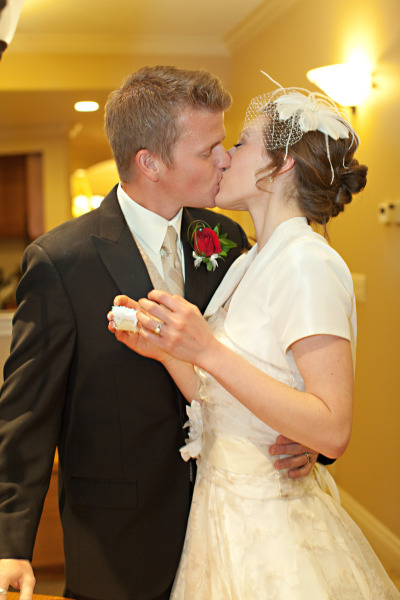 After falling in love with and getting married to his best friend, Kim, a year and a half ago, young author Seth Adam Smith admitted on his website that "marriage isn't for me" and it will surprise and even warm your heart to know why.
In a personal post on his website, Smith revealed that just before he got married to the love of his life, he had shared some troubling questions with his father including whether or not his wife was the right person for him.
His father, he explained, told him: "Seth, you're being totally selfish. So I'm going to make this really simple: marriage isn't for you. You don't marry to make yourself happy, you marry to make someone else happy. More than that, your marriage isn't for yourself, you're marrying for a family. Not just for the in-laws and all of that nonsense, but for your future children. Who do you want to help you raise them? Who do you want to influence them? Marriage isn't for you. It's not about you. Marriage is about the person you married."
The advice from his father was eye-opening and he took the unconventional advice to heart and got married. Somewhere along the way, he explains, however, he forgot the advice and admitted that it was his wife that brought life to his father's wisdom.
"Some time ago, my wife showed me what it means to love selflessly. For many months, my heart had been hardening with a mixture of fear and resentment. Then, after the pressure had built up to where neither of us could stand it, emotions erupted. I was callous. I was selfish," he revealed.
Instead of matching her husband's fire, however, his wife gave him the unexpected.
"Kim did something beyond wonderful – she showed an outpouring of love. Laying aside all of the pain and anguish I had caused her, she lovingly took me in her arms and soothed my soul," he said.
"I realized that I had forgotten my dad's advice. While Kim's side of the marriage had been to love me, my side of the marriage had become all about me. This awful realization brought me to tears, and I promised my wife that I would try to be better," he said.
Read more on Seth's post here.