After Rape by 'Well-Liked' Youth Pastor, Church Allegedly Wanted Teen Victim to Apologize for Betraying His Wife, Mom Claims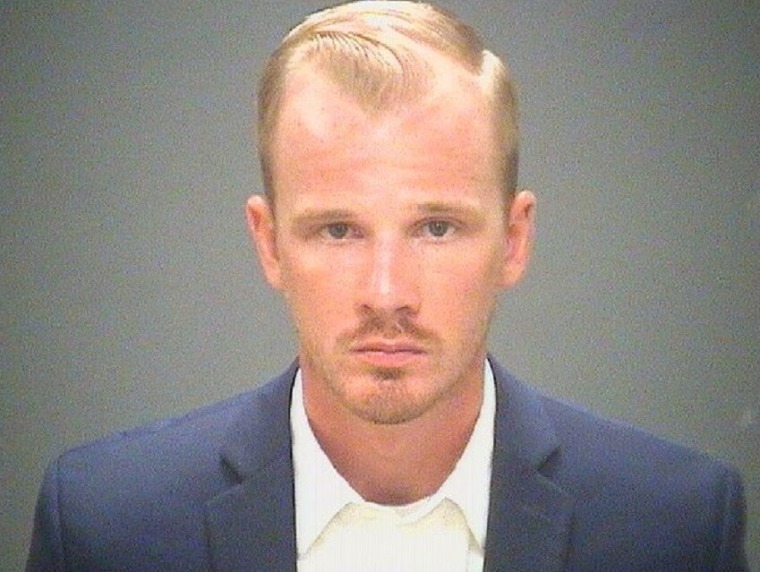 When members of Columbia Road Baptist Church in North Olmsted, Ohio first learned that Brian Mitchell, 31, was accused of raping a teenager under his charge, they were shocked.
Mitchell – a former youth pastor, volunteer, father of three and husband to a woman whose family had been in their church for several generations – was "well-liked" and clean-cut.
"The comments around here of course is trying to understand what he was thinking during it. We don't know what led him to do such a thing," Columbia Road Baptist Church Assistant Pastor, Bill Giallourakis, explained to The Christian Post in an interview Friday.
"No one in our congregation had the least misgiving about him as far as he had prior conduct that raised alarms. He was well-liked and people seemed to have confidence in him and so when this happened, it was so puzzling. It was so grieving and hurtful," he said.
On Thursday, in sentencing Mitchell to 10 years in prison for carrying on a sexual relationship with a 16-year-old member of his church, Cuyahoga County Judge Patrick Corrigan called him delusional for trying to argue that his relationship with the minor involved love and emotions according to the Cleveland Plain Dealer.
"Your delusional excuse — that there were emotions and love involved — is troubling," Corrigan told Mitchell. "That's extremely delusional."
A Fox10 report said the sexual relationship occurred between August and September 2015. In a letter to Judge Corrigan, the teenager explained that she first went to Mitchell to learn how to live a more spiritual life through religion but he twisted their relationship into something else that she did not want.
"I did not give him permission," the girl wrote. "I clearly said 'no, didn't want to.' I felt like he tricked me."
Mitchell began sending the teenager text messages that became more frequent until someone brought it to the attention of church leaders causing him to stop temporarily.
When he started texting her again, the girl said the tone of the messages quickly turned from innocent and fun to serious. She explained that Mitchell complained about his wife and griped about their marital problems. She said she wanted him to stop texting her but she was intimidated by his position in the church.
One day, she said, Mitchell drove to her home and invited her into his car. He kissed her and told her he wanted to see her again, the Plain Dealer reported. He later had sex with her in his car and another time he had sex with her at her home while his wife was out of town.
Mitchell ordered her to delete text messages between them, would pick her up from school during her lunch break and he even sent her flowers on her birthday, the Plain Dealer noted.
The young girl who worked two jobs and played sports and was outgoing soon started struggling in school and struggling to get out of bed, until the church found out what was going on and reported it to the police.
The girl's mother said in court Thursday that church officials told her their family couldn't return to the church until she apologized to Mitchell's wife according to the Plain Dealer. Defense attorney Ian Friedman said Mitchell was never aware of that and on Friday Giallourakis said this was not true.
"It's not true. It was a willful misunderstanding of a conversation she had with our senior pastor. And it was not something that the church had ever put, there were no requirements for the family to return to the church. We had done everything we could to support them. The church at its own expense had arranged for counselling for all of the folks that are involved," said the assistant pastor to CP.
"The church was very proactive in going to the police before the mother even went to the police. We reported it to our congregation immediately and we tried to do everything that we could to be proactive and transparent," he continued.
Giallourakis did, however, admit that the teenager's mother and Mitchell's wife had discussed the situation and suggested it would be good if they made "amends." He did not indicate whether making amends required the teenager to apologize to Mitchell's wife who also served as a mentor.
"I was not privy to any information where church leaders asked that of the mother. There was to my understanding, a time when the wife of Brian and the mother talked together and the wife suggested that it would do a lot to heal the relationship with the young lady 'cause of course she was involved with the youth as a mentor as well, being Brian's wife. That it would do a lot to help, that if they could make amends with each other. Perhaps the mother misunderstood that to be more than it was," said Giallourakis.
When asked if Mitchell's wife felt betrayed by the teen, he declined to comment on what she was feeling but said: "I can tell you we were all very surprised. We were all very grieved, we all felt very betrayed."
The girl and her family has since left the church, which has about 200 members, but told the judge that she still has nightmares.
"This is a perfect example of the psychological damage caused by these types of crimes," Corrigan said.
Defense attorney Ian Friedman said Mitchell acknowledges that he betrayed the girl, her family, his own family and the church.
"The whirlwind two or three months of Snapchats and texts and the secrecy involved created an adrenaline- and lust-filled situation where he felt like there could be a future," Friedman said in begging the judge for leniency. He asked the judge to sentence Mitchell to house arrest so he could take care of his children.
Corrigan, who could have sentenced Mitchell to up to 20 years in prison, sentenced him to just 10 years instead.
In pleading guilty to four counts of sexual battery the former youth pastor said: "I'm so sorry to (the) family…I can't imagine the work and effort you've had to put into fixing your family."
Giallourakis said in his church's 50 year history this is the first incident the church has had of this nature and it's due in large part to their screening process.
"We have a pretty rigorous process that we put all of our workers through especially any of our workers who are going to work with children or youth. We run background checks, we also have an interview process that we go through that asks some pretty poignant questions about whether there are issues going on in the lives of the people" like sexual immorality or pornography.
"I guess the difficulty with Brian was that there have been no prior incident that would have ever come up on a background report. He has a very good recommendation from the previous church that he worked at…He married into a family that has been in our church for four generations. There was just no red flag that came up in our process," said Giallourakis.