New Al-Qaeda Video Shows Kidnapped Christian Missionaries Alive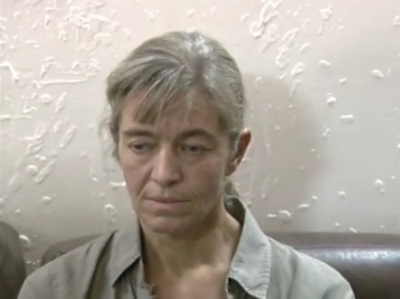 Al-Qaeda affiliates in Mali have released a video that purports to show six foreign hostages, three of which are Christian missionaries from Colombia, Switzerland and Australia.
The online terrorist monitoring organization SITE Intelligence Group has reported that the recently formed militant coalition Nusrat al-Islam wal Muslimeen, which is a group of three terrorist organizations that merged and pledged their allegiance to al-Qaeda in March, released a proof-of-life video on July 1 showing the six foreign captives.
The six hostages featured in the video include Beatrice Stockly, a Swiss missionary; Gloria Cecilia Narváez Argoti, a Colombian nun; and Ken Elliott, an 82-year-old Australian surgeon. Stephen McGowan of South Africa, Iulian Ghergut of Romania and Sophie Petronin of France were also featured in the footage.
According to World Watch Monitor, the video marks the first proof of life for the Columbian nun since she was kidnapped from her convent in February. Before the release of the video, no terrorist outfit had claimed her kidnapping and there was no news of her whereabouts.
ABC News reports that Colombia's foreign ministry released a statement on Sunday.
"Knowing she is alive motivates us to keep working for her timely release," the statement reads.
Elliot was kidnapped in January 2016 with his wife in the town of Djibo. They were reportedly taken on the same day that the al-Qaeda affiliated militants in the Burkina Faso capital of Ouagadougou killed 29 people, including six Christian Canadians and American missionary Michael Riddering.
Elliot's wife, Jocelyn, was released a month later.
"This video is to ask various governments, in particular the Australian government and Burkina government, to do what they can to help negotiate my release," Elliott was quoted as saying in the video.
Elliott also addressed his family.
"I just want to say, again, I love you all and I appreciate all your prayers and all your cares. I look forward to one day being reunited," Elliot said, according to World Watch Monitor.
Stockly, the Swiss missionary, was kidnapped in Timbuktu in January 2016 and had been previously kidnapped by militants in 2012. Stockley, who is in her 40s, was featured in another video released by al-Qaeda jihadis in January 2017. In the video she assured her family that she is in "good health."
As the video was released before French President Emmanuel Macron visited Mali, ABC News reports that a narrator in the video also called out Macron and said the French hostage, Petronin, "is hoping that the new French president will come to her rescue."
"I demand from the French government, and French President Emmanuel Macron, to do everything to get me out of this extremely difficult situation," Petronin was quoted as saying in the video.
On Sunday, Macron met with leaders from Niger, Mali, Chad, Burkina Faso and Mauritania in Mali to discuss support for a new multinational force dedicated to countering extremists in the region.
"These people are nothing," Macron said. "They are terrorists, thugs and assassins. And we will put all of our energies into eradicating them."
The video comes after it was reported last week that Johan Gustafsson, a 42-year-old Swedish national who had been held since 2011, was released by al-Qaeda terrorists in Mali.
According to BBC, Sweden's Foreign Minister Margot Wallström said that Gustafsson's release was a result of "extensive efforts" and cooperation between the foreign ministry and foreign authorities.