Alabama School District Removes 'To Kill a Mockingbird;' Says It 'Makes People Uncomfortable'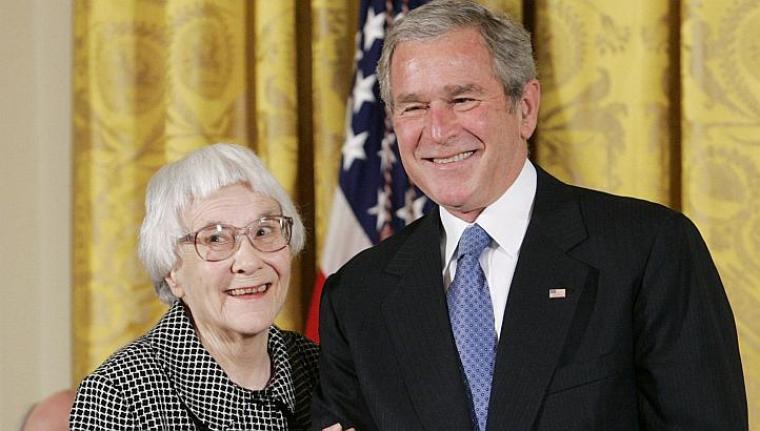 A Mississippi school district has removed the novel To Kill a Mockingbird from a junior-high reading list, saying they received complaints that some of the book's language "makes people uncomfortable."
The classic about racism in the United States was being taught in 8th grade English Language Arts classes, but has now been removed from the curriculum, according to Sun Herald, which was told by the Biloxi School District that it's an administrative and department decision, and not by the school board.
"There were complaints about it," Kenny Holloway, vice president of the Biloxi School Board, was quoted as saying. "There is some language in the book that makes people uncomfortable, and we can teach the same lesson with other books. It's still in our library. But they're going to use another book in the 8th grade course."
"This is a terrible decision," Sen. Ben Sasse, a Republican from Nebraska, wrote on Twitter, reacting to the ban on the book. "It's one of our few shared stories — in a nation with far too few shared stories right now."
In another tweet, Sasse added, "Engaged parents should call the school district with the clear message: Our kids are tough enough to read a real book."
A reader wrote to the Herald, saying, "I think it is one of the most disturbing examples of censorship I have ever heard, in that the themes in the story humanise all people regardless of their social status, education level, intellect, and of course, race. It would be difficult to find a time when it was more relevant than in days like these."
In a statement, Superintendent Arthur McMillan said, "There are many resources and materials that are available to teach state academic standards to our students. These resources may change periodically. We always strive to do what is best for our students and staff to continue to perform at the highest level."
However, an 8th grade teacher has described the book on the school's website as "compassionate, dramatic and deeply moving."
The novel, the teacher writes, "takes readers to the roots of human behavior — to innocence and experience, kindness and cruelty, love and hatred, humor and pathos. Now with over 18 million copies in print and translated into 10 languages, this regional story by a young Alabama woman claims universal appeal. Harper Lee always considered her book to be a simple love story. Today it is regarded as a masterpiece of American literature."
The novel's plot and characters are loosely based on Lee's observations of her family, her neighbors and an event that occurred near her hometown of Monroeville, Alabama, in 1936, when she was 10 years old. The story is told by the six-year-old Jean Louise Finch.
In Lee's biography, author Charles J. Shields quotes from a letter Lee wrote to the Hanover County School Board, which voted unanimously to ban To Kill a Mockingbird from their schools in the 1960s: "Surely it is plain to the simplest intelligence that 'To Kill a Mockingbird' spells out in words of seldom more than two syllables a code of honor and conduct, Christian in its ethic, that is the heritage of all Southerners."
Lee died in 2016 at age 89.