Alcohol Lovers Celebrate as Powdered Alcohol 'Palcohol' Is Approved for Sale in the US; But Not Everyone Is Happy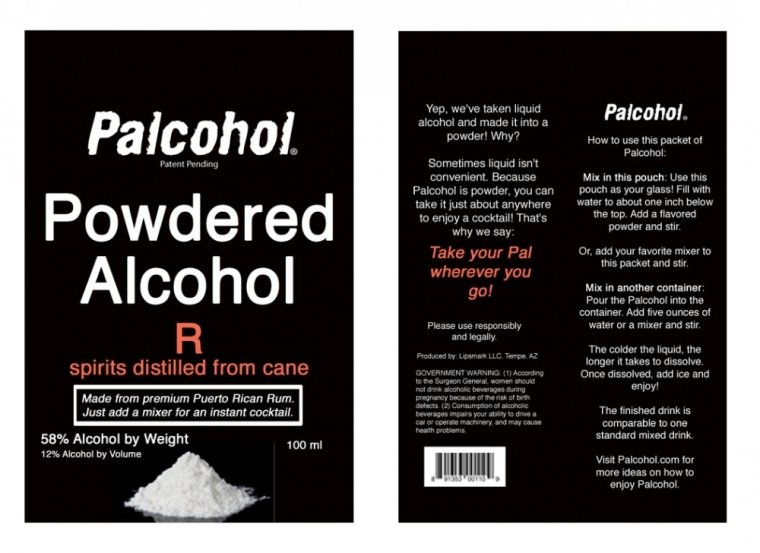 Some alcohol lovers and retailers are pleased that the U.S. government has quietly approved a powdered form of alcohol called "Palcohol," which is expected to be on sale by fall 2014. But not everyone is happy about it.
"We are excited by the approval of our powdered alcohol product, Palcohol," notes a message on a website dedicated to the product.
"The Alcohol and Tobacco Tax and Trade Bureau actually approved it some time ago. However, we were caught off guard by the TTB making some of our approved labels public which we now know is standard procedure. As a result, people visited this website that we thought was under the radar because we had not made a formal announcement of Palcohol," it continued.
The product was created by a man called Mark Phillips and is owned by an Arizona-based company called Lipsmark.
An announcement was also made on a Facebook page dedicated to the product where members of the public have been sounding off about Palcohol.
"Taking alcohol on a cruise, to a concert, even in a bar or wherever? It's going to be EASY now and I feel like I'll be drinking water. LOL," wrote Kevin Gammel Jr.
"Now every seat on the plane will feel like first class...," quipped Arturo R. Guerrero.
"Awesome. So much easier for trips to the beach or camping. Just awesome," added Will Erickson.
Patti David, however, did not share the same sentiments and believe it is an irresponsible invention targeting young people.
"Wow really? How can you be excited about adding to the already out-of-control problem we have in this country of drug and alcohol abuse," she noted.
"You are nothing but another finger in the pie of greed taking their portion at the expense of the lives of our children and others. Seriously, how can you feel good about marketing a product which you know d**n well will only add to the demise and heartache of the growing numbers of families already fighting this demon (alcohol and drug abuse), which is now an epidemic plaguing our country and the leading cause of death among our youth," she continued.
"This product is designed to appeal to the youth and the already addicted, there is NOTHING good about it and I will do everything in my power to stop its release!" she ended.
The product line includes various forms pf powdered alcohol, including: V, which is powder made from premium vodka distilled four times; R, which is powder made from premium Puerto Rican rum; and four cocktail versions, Cosmopolitan, Mojito, Powderita (tastes like a Margarita) and Lemon Drop.