Alexis Bellino Returns to TV: 'Housewives' Alum Filming New Show (PHOTO)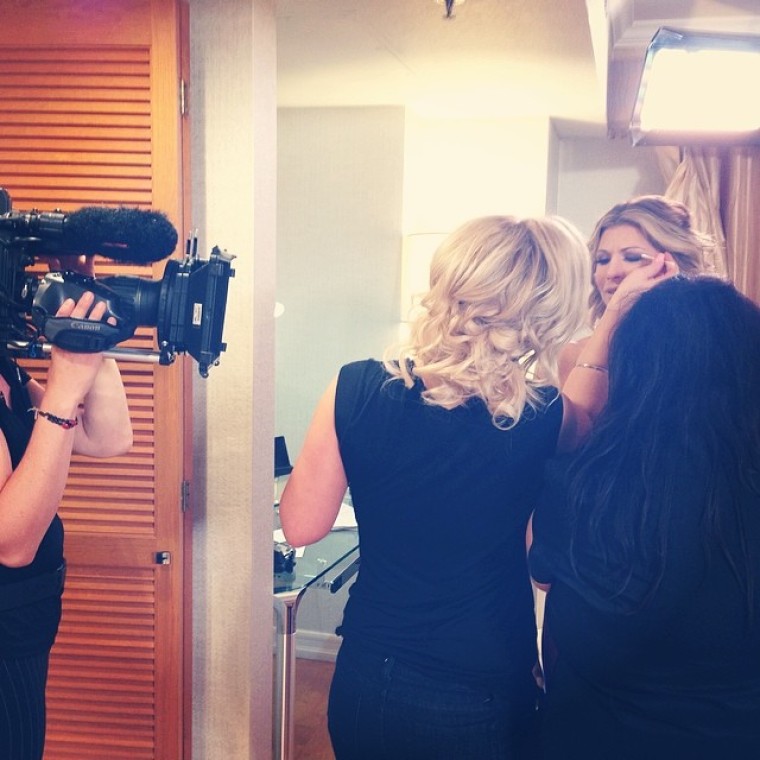 "Real Housewives of Orange County" alum Alexis Bellino is set to make her return to TV one year after leaving the Bravo TV franchise.
The mother-of-three, 37, was photographed celebrating a friend's birthday on Saturday at the Encore Beach Club in Las Vegas. Since leaving "Housewives" Bellino has kept a relatively low profile, however, over the weekend she and her husband Jim were out and about enjoying themselves.
Last month the former Bravo TV star teased fans by sharing a photo on Instagram of herself filming. It is unclear what exactly Bellino was filming and limited details were shared in the photo caption, leaving fans to speculate what it is that she is working on.
"Back to work! Can't wait to share this project with all of you. It airs in August! Details soon to come. #hmmmmmmm #mysteryjob," Bellino captioned.
Prior to the filming photo, Bellino shared another photo of herself enjoying dinner with a friend and again made reference to filming.
"After a looooong day of filming, we deserved this dinner last night @gnsforever! You look gorgeous, but exhausted! Lol!! #backtowork #funday #la #cabtwaittoshare," she captioned.
Bellino, who joined the show in season 5, initially left the show after season 7 following months of recurring drama, but at the very last minute she returned for season 8.
"After three seasons of appearing on The Real Housewives of Orange County, I have made the difficult decision not to return for Season 8," she said in a statement to Celebuzz at the time.
After wrapping up season 8 Bravo TV producers axed Bellino along with her former friend Gretchen Rossi. New cast members were added for season 9 which is currently airing.
"Neither will be returning for season nine," a source previously told E!. "The feeling is both of their journeys on the show have come to an end. Bravo is constantly looking at the casting and dynamics and it felt like time for a change."