Amanda Todd: 15-Year-Old Tells Story of Bullying and Suicide Before Death (VIDEO)
Amanda Todd's Story | #RIPAmandaTodd | 1996-2012
A fifteen year old girl may have committed suicide after releasing a YouTube video nearly a month before, which detailed a life filled with bullying.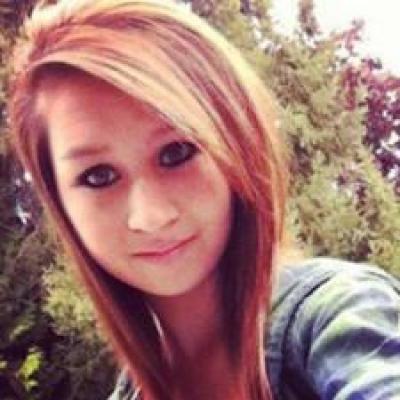 Amanda Todd was found dead at her home on October 10th in British Columbia. A month before her death, the 15 year-old girl had posted an silent 8 minute video on YouTube that detailed the amount of bullying that she had gone though, beginning since the 7th grade. The video was titled: "My story: Struggling, bullying, suicide, self harm."
Todd began by explaining that she frequently used to video chat with her friends using a webcam. She said her friends described her as "stunning, beautiful" and "perfect." But during one chat session, an anonymous man suggested that she flash the camera. Todd agreed to flash the camera.
After flashing the camera Todd explained that she received a message on Facebook, which threatened to use the photo of her chest to blackmail her.
"If you don't put on a show for me, I will send your boobs," the message read, according to Todd's YouTube story. "He knew my address, school, relatives, family names."
Over Christmas break the police arrived at Todd's door at four in the morning, informing her parents that the photo of her chest had been sent to the entire school. The incident prompted Todd's life to spiral out of control.
She suffered from "anxiety, depression" and "major panic disorder" before turning to drugs and alcohol to resolve her problems. After moving schools, Todd says that received another message from the man on Facebook, with the name and address of her new school. He made a Facebook page using her chest as his profile pic, once again unraveling Todd's life.
"Cried every night, lost all my friends and respect people had for me again," Todd wrote.
After being bullied at school, Todd admitted that she began to cut herself and again she moved schools. But after moving schools she kept in contact with an old guy friend at her previous school. She claims the boy led her on and then later said he had a girlfriend. Todd ended up having sex with the boy, while his girlfriend was out of town. The girlfriend responded by bringing a group of "15" kids, her boyfriend included, in order to confront Todd.
"The girl and two others just said look around nobody likes you."
After a crowd from her new school gathered around, the girlfriend began to punch Todd while others filmed the incident. She lied to protect the boy and ran away until she was found by her father in a ditch and brought home.
"I wanted to die so badly when he brought me home I drank bleach," she said. "It killed me inside and I though I was actually gonna die."
On Facebook kids responded by saying "she deserved it", "did you wash the mud out of your hair" and "I hope she dies."
Todd said she moved schools again, this time in another city to live with her mother. But after six months of "doing really good," kids from her old school began tagging her in photos with messages that included, "She should try a different bleach. I hope she dies this time and isn't so stupid."
"I Have nobody. I need someone," was the last message posted on Todd's video.
Her death has not yet been ruled a suicide, but police stated that they suspected no foul play. She was in the tenth grade and enrolled at the Coquitlam Alternate Basic Education School when she died.