'American Horror Story' Season 7 Spoilers: Cast Members Sport Blue Hair in New Images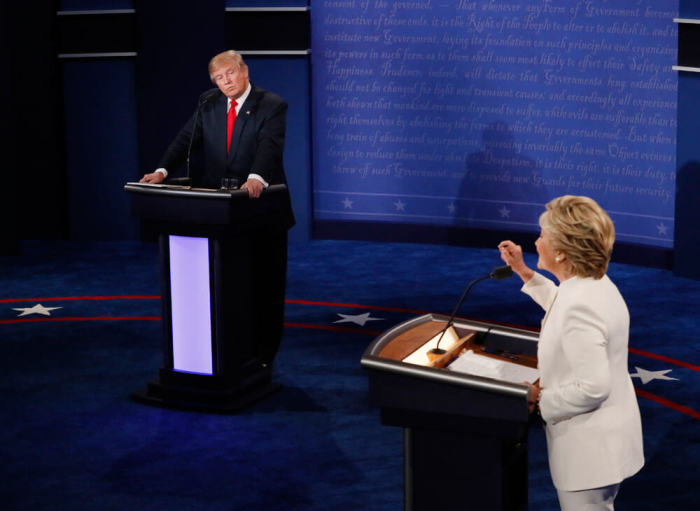 More details about "American Horror Story" season 7 continue to emerge as the highly anticipated return of the hit FX horror anthology draws near.
Series creator Ryan Murphy released a photo of new cast member Billie Lourd, teasing in the caption that "winter is coming." Fans will notice her icy blue hair, which is expected to be a theme or motif in the new season.
"Can't wait for everybody to see what the incredible Billie Lourd does this season on AHS," he went on to say about Lourd's debut in the franchise with "American Horror Story" season 7.
Evan Peters was recently spotted by Just Jared during the filming of the season, donning long hair tied into a bun but it appears to be bluer than that of Lourd. He also sported bruises and was wearing a sling on his left arm, appearing as though he has recently injured himself. He also looked like he was a politician based on the clothes he was wearing. Peters was surrounded by a crowd of reporters for this "American Horror Story" season 7 scene including one played by Adina Porter, whom fans will remember was featured in the show's previous season as well. Porter's inclusion in the new season has not been confirmed though, but her being on the set suggests that she could be part of the new installment in the series. A blue do seems to be a big look in "American Horror Story" season 7. Murphy also released an image a few days ago showing the back of someone's head sporting blue hair. He captioned it with "AHS Season 7: Red, white and blue clue." It is unclear whether or not this is the title of the much-awaited new season though.
As revealed before, "American Horror Story" season 7 will be based on the recent United States presidential election. Then-candidates Donald Trump and Hillary Clinton will be featured in the series in the form of actual footage from the news coverage of the event.
"American Horror Story" season 7 will premiere later this year.