American Idol Finalist Gabby Barrett Releases Edgy Christian Song 'Jesus and My Mama' (Video)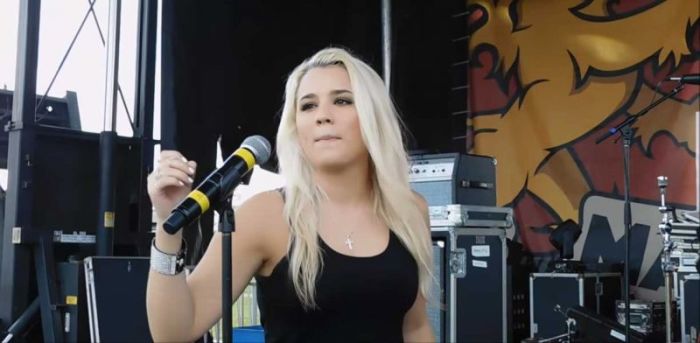 "American Idol" finalist Gabby Barrett made it to the top three on season 16 of the vocal competition and although she didn't win, she's using her platform to share a new original track, "Jesus and My Mama."
The aspiring country artist released the song on YouTube just days after losing the "Idol" title to Maddie Poppe. Barrett's first single "Young Blood," came out a day before "Jesus and My Mama" but her latest single appears to be describing the young sassy singer.
"I can be sweet as sugar cane / or run you over like a hell bound train / all depends on the kind of mood I'm in / take me or leave me I don't care / I'm a ride or die I ain't scared / what you see is what you get my friend / you're not the judge and jury of me / I know Jesus and my mama love me," the 18-year-old sings in the chorus.
A fan base is not the only thing Barrett gained from the music competition. "American Idol" is also where she and her boyfriend Cade Foehner, another contestant, met and came together.
In a recent interview with The Christian Post, Foehner said he is going to use his "Idol" platform as well to share his faith. Upon finding out that he didn't make it through to the top three, however, the rock star shared a touching Instagram message about how the Christian faith of each one of the finalists impacted him. He stated that Barrett was instrumental in helping him grow in his relationship with God.
"@gabbybarrett_ Woman, you have been my little rock through this whole experience and you have given more of your heart to me than I could ever deserve. Words could not encompass my thankfulness to our Lord that you not only walk with Him, you encourage me to be near to Him. I adore you Lady," Foehner wrote to his girlfriend on social media.
Soon Barrett and all of the top 7 "American Idol" contestants will be hitting the road for the "American Idol Live! 2018 tour." Those featured include Cade Foehner, Caleb Lee Hutchinson, Catie Turner, Jurnee, Maddie Poppe and Michael J. Woodard.
The tour begins July 11 in California and will also feature Season 8 "American Idol" winner Kris Allen.
Follow Jeannie Law on Twitter:
@jlawcp