Number of Americans Who've Had Gay Sex Has Doubled, New Study Finds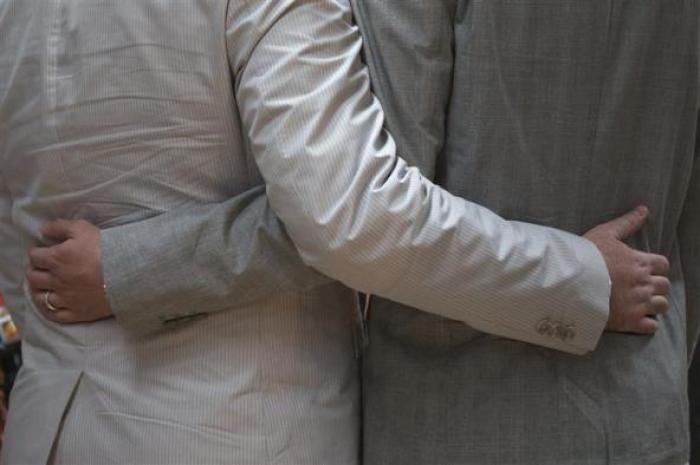 The number of Americans who say they have had sexual experience with the same sex has doubled since the early 1990s, according to a new study published in the journal Archives of Sexual Behavior.
The percentage of women who had sex with at least one other woman more than doubled between the early 1990s and the 2010s, from 3.6 percent to 8.7 percent, and the percentage of men who had sex with at least one other man nearly doubled, from 4.5 percent to 8.2 percent, according to the study, called, "Changes in American Adults' Reported Same-Sex Sexual Experiences and Attitudes, 1973–2014."
The increase in same-sex sexual experience appeared consistently across all age groups up to those in their 50s and inconsistently for those in their 60s, 70s, and up, says the study, conducted by researchers at Florida Atlantic University, San Diego State University and Widener University.
The research, which analyzed nearly 34,000 responses to the the General Social Survey, adds that the percentage of people who have had sex with both men and women also increased from 3.1 percent in 1990 to 7.7 percent.
The largest increases in same-sex experiences were reported from the Midwest and South, the study says.
Among men, the youngest and oldest generations had the smallest proportion, 7.5 percent, reporting gay sex from 2010 to 2014. Among baby boomers, it was 8.2 percent, and 9 percent among Generation X.
"What we're seeing is this movement toward more sexual freedom," the Time magazine quotes study author Jean Twenge, a psychology professor at SDSU, as saying. "There's more freedom for people to do what they want without following the traditional, often now seen as outdated, social rules about who you're supposed to have sex with and when."
Attitudes toward same-sex sexual behavior also became substantially more accepting between the early 1970s and early 2010s. By 2014, 49 percent of American adults believed that same-sex sexual activity was "not wrong at all," up from 11 percent in 1973 and 13 percent in 1990, says the study.
"The cultural change of the last few decades extends beyond simple tolerance of gay, lesbian, and bisexual individuals and their civil rights to include acceptance of same sex sexuality and the freedom to engage in same-sex sexuality — or at least the freedom to report one has done so on a survey," the researchers concluded. "Either way, Americans have experienced a fundamental shift toward acceptance of same-sex sexual behavior and a greater willingness to engage in it."