Amy Duggar and Boyfriend Shopping for Wedding Rings, Planning to Abstain Until Marriage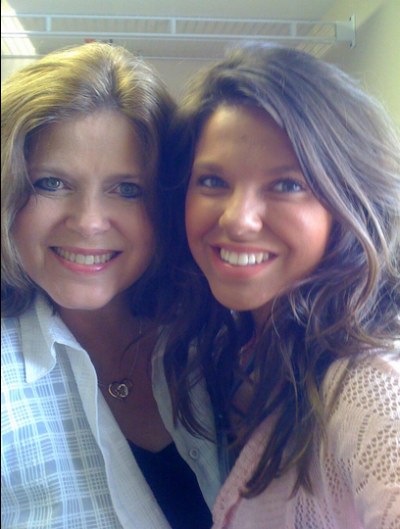 The famous Duggar cousin, Amy, and her boyfriend of three months, Dillon King, are shopping for wedding rings but still planning to abstain from intimacy before marriage.
"We're both committed. There is no time frame. I have no idea when it's happening," Amy told Radar Online. "I don't want to be involved in the actual engagement, so it's going to be a huge surprise!"
The two were friends for five years before they actually began dating and she described their first kiss as a "magnetic force." It's yet another difference between Amy and her famous cousins who abstain from all physical contact, except holding hands, until exchanging vows. Jessa Duggar and Ben Seewald did not even share their first kiss in front of people but instead saved that moment for private.
"With my aunt and uncle and cousins, we never see their fights or disagreements," Amy said of her famous relations. "They don't talk about it. Dillon and I are the opposite. We're raw and real. Some days we hate each other, but we always love each other."
One way they're expressing their love is by abstaining from intimacy until their wedding night. It's a mutual decision they came to in order to show respect to one another. Amy admits that "it's hard" to wait to be with Dillon, though one thing that is seemingly helping is Dillon breaking his leg, which has "put a big chastity belt" on the relationship.
"He's doing better," she joked. "He can hobble. I call him Mr. Hobble! He can't really work that much right now, so I'm helping him out when I don't work. I help him put his socks on, make him dinner, little things he appreciates. It's growing us closer together."
The two have not set a date yet but know that God is watching over them, guiding them in their future together. Amy has been very vocal about her faith and through it all has placed her trust in God.