Android 4.2, JellyBean Update Issues to Be Corrected by Google
The Android 4.2, update is expected to roll out to many devices in the near future. However, some that have already downloaded it are experiencing problems with it.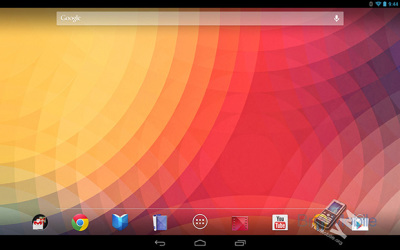 A bug on the software prevents users from selecting December for events such as birthdays inside the People app.
Google has stated that it will fix the bug before the beginning of next month.
"We discovered a bug in the Android 4.2 update, which makes it impossible to enter December events in optional fields of the People app," said Google on the Android Google+ page. "Rest assured, this will be fixed soon so that those of you with December birthdays and anniversaries won't be forgotten by your friends and family."
The Android 4.2, JellyBean update will not be available for Nexus S or Motorola XOOM users.
This news was confirmed by Google's Jean-Baptiste Queru, who stated that both devices will remain running Android 4.1.2.
The reasoning behind the software not updating to the latest build of Android is due to the older hardware included on the Nexus S and Motorola XOOM.
There were already reports of Android 4.1 running slow on both devices, so updating to the newer build would not be the best idea.
The Android 4.2, JellyBean update finally rolled out to Nexus 4 pre-release users last week.
The Nexus 4 smartphone will now have the ability to upgrade to the latest version on Android 4.2, which brings features that Google has previously covered such as Lock screen widgets and Multi-user support.
Lock screen widgets appear on the device's lock screen and allows the user to customize them in order to view their calendar, email, and to also identify music with Sound Search.
Multi-user support is an interesting feature that allows Nexus 10 users to share their tablet with others by creating separate customizable spaces for each person. In order to log in, users can simply turn on their tablet and tap their photo and they will be able to access their own customized version of their homescreen, apps, email, photos, and storage.
Android 4.1, JellyBean Runs on T-Mobile G1