Anglican School to Expose 4-Y-O Students to 'Transgender Day;' Parents Pull Children From Classes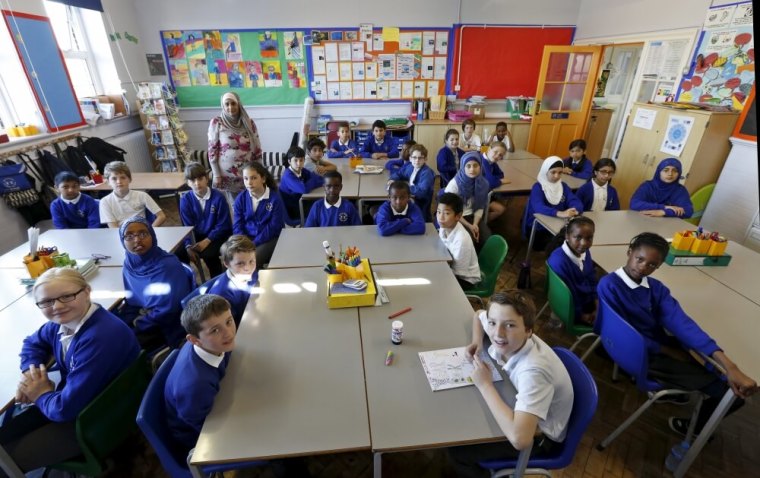 Several parents in East Sussex, England, are upset after learning of a teacher's plans to host a "transgender day" at a Church of England-aided primary school to raise awareness about "gender issues," and at least three families have already indicated that they will pull their children from the school.
According to The Daily Mail, as many as 10 parents have spoken out against the proposed transgender day at St. Mary the Virgin Primary School in Hartfield, which educates students as young as four years old.
The awareness day, which seemingly aims to teach the students that it is acceptable to identify differently from their biological sex, was announced on Monday by the school's headteacher, Emma Maltby.
After listening to concerns from parents, Maltby stood by her decision to hold the transgender day and told the East Grinstead Courier that there was a "very positive response" to her plans.
"One of the areas we will be discussing shortly is gender identity, and we felt that it was important to involve parents in their child's learning by holding an information session," Maltby said. "We have had a very positive response to the event and the opportunity to learn more about this relevant topic, although three families have chosen to withdraw their children from school."
"While some parents may have felt uneasy discussing a topic such as gender identity, our priority is to give pupils a well-rounded education and help them become responsible, independent people able to respect others," Maltby added.
The Courier reports that the in order to teach students about transgenderism, the school uses a toolkit inspired by the Allsorts Youth Project, which aims to "empower lesbian, gay, bisexual and trans young people to take a lead in raising awareness and challenge prejudice and discrimination." In interviews with the media, concerned parents didn't hold back from slamming the headteachers agenda.
One unnamed parent told MailOnline that the whole idea of transgender awareness is "ridiculous" and is hopeful that "the head gets the message and scraps it"
"I don't want my daughter being exposed to all this nonsense," the unnamed parent said. "Kids need to be left alone when it comes to things like this, they just want to run around the playground not be told they need to 'think differently' about gender issues."
Another parent told The Courier that some parents feel that the instructions given on transgender awareness day will put the welfare of their children "under threat."
"There is great unease among the parents," the parent added.
According to a report from U.K. government agency Ofsted, there are about 95 students that attend the school.