Anglicans to Seek Compromise Between LGBT-Affirming Churches and Biblical Doctrine at Synod Gathering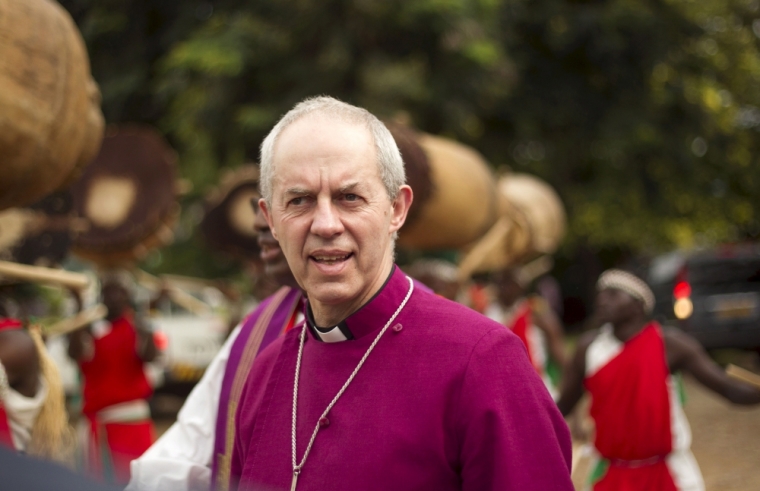 The Church of England will seek a compromise between traditional marriage supporting Christians and LGBT-affirming voices at its next General Synod in July, looking to prevent Anglicans from formally splintering due to differing views on homosexuality.
The Guardian reports that as many as 550 Anglican representatives around the world are set for three days of intense talks about human sexuality next month. While the CofE is not hoping to reach an agreement between the divisive viewpoints, it will seek to achieve dialog and mutual understanding.
Justin Welby, the archbishop of Canterbury, has talked at length about the need for Anglicans to stick together as one body despite the conflicting viewpoints they have on controversial issues, and has said he's hopeful that conversations between Church representatives will begin healing some of the wounds caused by the rift.
"The difference between our societies and cultures, as well as the speed of cultural change in much of the global north, tempts us to divide as Christians: when the command of Scripture, the prayer of Jesus, the tradition of the Church and our theological understanding urges unity," Welby has said.
"A 21st century Anglican family must have space for deep disagreement, and even mutual criticism, so long as we are faithful to the revelation of Jesus Christ, together."
Back in January, a major meeting of Anglican Primates decided to temporarily suspend the U.S.-based Episcopal Church for its acceptance of same-sex marriage and ordination of non-celibate gay clergy.
"The traditional doctrine of the Church in view of the teaching of Scripture, upholds marriage as between a man and a woman in faithful, lifelong union. The majority of those gathered reaffirm this teaching," the primates stated at the time.
Conservative churches within the Anglican Communion have criticized the Anglican body of growing more and more liberal in its stance on LGBT issues, with African representatives concerned such viewpoints will be pushed onto their own congregations.
"The issue here is respect for our views on homosexuality, same-sex marriage as a country and Church. If they are not willing to listen to us, we shall consider being on our own," Uganda Anglican Archbishop Stanley Ntagali warned in March 2014.
The Guardian noted that recent news from the Church of England has been troubling for conservatives, however, with the Rt. Rev. Paul Bayes, the bishop of Liverpool, publishing a book this week announcing that he had been "profoundly changed" by encounters with lesbian and gay Christians in his own family.
What is more, despite official Church of England teachings describing marriage as a union between one man and one woman, and prohibiting priests from participating in gay marriage ceremonies, numerous "services of blessings" have been offered at a number of churches.
Andrea Williams, director of the LGBT therapy group Christian Concern, suggested back in 2015 that a schism within the Church might become a reality if the CofE eventually drops its opposition to gay marriage.
"The Bible is clear about what marriage is and the Church has not gone soft on that issue. But, if it were to, that might be the red line in the sand," Williams said.