Anne Graham Lotz wonders if Asbury revival sparked 'last great awakening' before Christ's return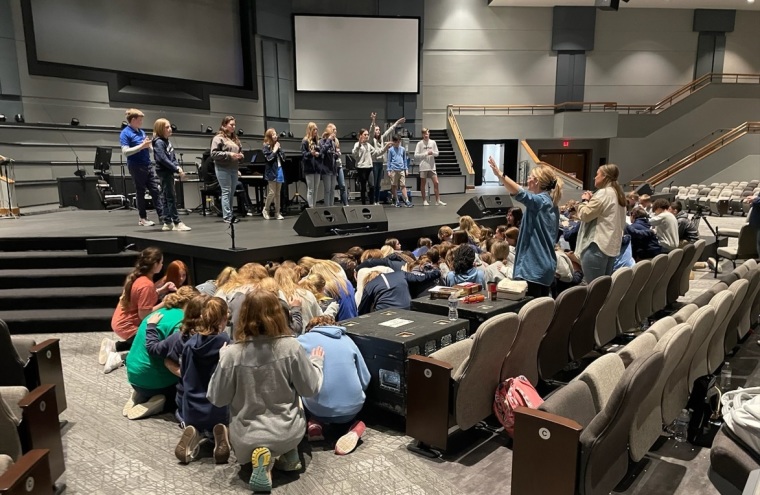 Is the revival that broke out at Asbury University in Wilmore, Kentucky, with continual worship and prayer on campus for weeks that spread to other campuses, a sign of Jesus' return? That is the question pondered by the daughter of legendary evangelist Billy Graham. 
In a recent blog post on her website, evangelist and author Anne Graham Lotz asked if the Asbury revival, which has moved to new sites and inspired similar gatherings on other college campuses across the country, could be the "Last Great Awakening" before the Second Coming.
What began as part of a scheduled chapel service on the morning of Feb. 8 in a small Kentucky town transformed into a constant impromptu gathering, drawing tens of thousands of people to experience what God is doing. The New York Times even deemed it the "Woodstock' for Christians."
Other outpourings have been reported at Cedarville University in Ohio, University of the Cumberlands in Kentucky, Samford University in Alabama, Lee University in Tennessee, Baylor University in Texas and Texas A&M University. Additionally, the moment has motivated groups of Christian college students to travel to major secular college campuses like Ohio State University and Michigan State University to share the Good News of Jesus.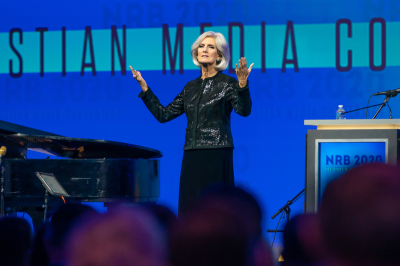 In her post, Lotz says that her nephew Dr. John-Paul Lotz recently visited Asbury before its impromptu gathering was moved off campus this week. Lotz, an associate professor at the Regent University School of Divinity in Virginia, was sent by the university to observe the revival firsthand.
"John-Paul texted me with this description: There was 'no leader, no rival, no envy, no pride, all humility, meekness, gentle hearts, stumbling sinners, tender students serving thousands of curious visitors in their love for mercy without knowing they are doing so!'" Anne Graham Lotz wrote, quoting her nephew.
The professor further texted: "It is legit. GenZ write-offs are graciously allowing us to peek in on this surprising work of God as they serve us like priests, unconsciously dragging us into the presence of the Lord through young, redeemed, romantic hearts for God. Christ is being honored, God is being glorified, the Spirit is at liberty. The real awkward cringe-worthy gawkers are the over forty's like myself who can't put down their phones. The Z's left theirs at home."
Lotz, 74, asks, "Could what John-Paul observed be the beginning of the 'latter rain'? An outpouring of God's Spirit in one last great awakening before Jesus returns?"
"Latter rain" refers to an outpouring of the Holy Spirit before the Second Coming of Christ.
Lotz quotes James 5:7: "Therefore, be patient … until the coming of the Lord. See how the farmer waits for the precious fruit of the earth, waiting patiently for it until it receives the early and latter rain."
She concludes by praying, "Lord God, let it be so … for the glory of Your great name, for the salvation of our nation, for the revival of Your people."
In a recent op-ed for The Christian Post, Greg Laurie, evangelist and pastor of the Harvest Christian Fellowship in California and Hawaii, noted that the last great spiritual awakening happened with young people in 1970.
"It was called the 'Jesus Movement.' In a time not unlike our own, God worked a miracle in American history," he wrote.
Jon Erwin, the director of the new film, "Jesus Revolution," told CP this week that what's happening in Asbury is "unbelievable."
"It felt just like the scenes of the movie, like it felt identical, just the emotion of it, which was why we made the movie. I just want it to feel awakening, a little bit; renewal, a little bit. And you felt it in that room. And listening to those college kids talk about their generation, their time, what God's doing — it was so inspiring to me. And I loved it. And the hope is that things like that can spread. That's why we made the movie," Erwin said.
"Jesus Revolution" follows Laurie in the 1970s as a slew of young people search for truth and meaning on the West Coast, prompting a countercultural movement that continues to impact the Church today.
"We're not pastors or politicians, we're entertainers. So the best we can do is to just tell the story of the last time this happened in American society as authentically as possible in hopes that people will say, 'this can happen again. It's going to happen now. It's our turn. It's our time.' And that's my hope. So to see that happen, even before the film comes out. It's really, really cool."
Were you there? Use #MyRevivalStoryto share your story.