Anne Hathaway, Kate Winslet, A-List Celebs Join Faith Leaders Against Amnesty International's Push to Legalize Prostitution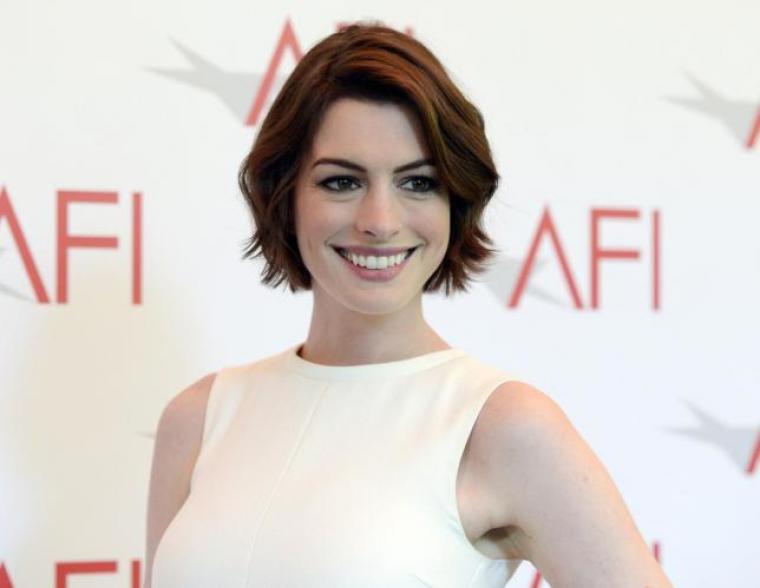 A-list Hollywood celebrities including Anne Hathaway, Kate Winslet, and Meryl Streep have joined 400 prominent figures, including a number of faith leaders, who've signed a letter rejecting a proposal by Amnesty International to advocate for the legalization of prostitution.
Fox News reported on Thursday that while Amnesty is arguing that legalizing the practice can help sex workers receive better protection from violence and the risk of HIV/AIDS in their line of work, the Coalition Against Trafficking in Women, which the celebrities have backed, has warned that such a move will also make life worse for the victims caught in sex trafficking.
The letter, which starts off by praising Amnesty's history of fighting for human rights and shedding light on human trafficking issues, says that should Amnesty vote next month to support "the decriminalization of pimping, brothel owning and sex buying, it will in effect support a system of gender apartheid, in which one category of women may gain protection from sexual violence and sexual harassment, and offered economic and educational opportunities; while another category of women, whose lives are shaped by absence of choice, are instead set apart for consumption by men and for the profit of their pimps, traffickers and brothel owners."
It stressed that "Amnesty's reputation in upholding human rights for every individual would be severely and irreparably tarnished if it adopts a policy that sides with buyers of sex, pimps and other exploiters rather than with the exploited," and adds that "by so voting, Amnesty would blow out its own candle," referring to the organization's logo.
The letter is signed by a number of Hollywood celebrities, along with church and ministry leaders, including Judah Lawrence Couch, director, National Advocacy Center of the Sisters of the Good Shepherd; Rev. Michael Carrion, Evangelical Covenant Church and National Latino Evangelical Coalition; Rev. Adrian Dannhauser, chair, Task Force Against Human Trafficking for the Episcopal Diocese of New York; Major Katie Stoops, Salvation Army; among many others.
Amnesty is set to consider approval of the new policy next month, which will make it a directive to advocate for the legalization of prostitution. The human rights group has said, however, that it has not yet made a final decision on the matter.
"Amnesty International has not made a decision yet on this issue. It is important to stress that given that the consultation process is still on-going, no decisions have been made," Amnesty's Deputy Executive Director Cammie Croft told FOX411. "No policy has been adopted by Amnesty International and it is not possible to speculate about the eventual outcome of the vote."
Prostitution remains illegal in most countries throughout the world, but has various levels of legality in many others. Several nations in Europe and South America allow prostitution over the age of 18, but criminalize the promotion, facilitation or exploitation of persons into prostitution.