Anne Hathaway Talked Marriage With Ex Raffaelo Follieri
Hollywood actress Anne Hathaway was speaking about marriage with her ex before he was sent to prison, it has been reported. "The Devil Wears Prada" star Hathaway and Raffaelo Follieri were in a serious relationship and contemplating tying the knot before the actress found out that he had been breaking the law.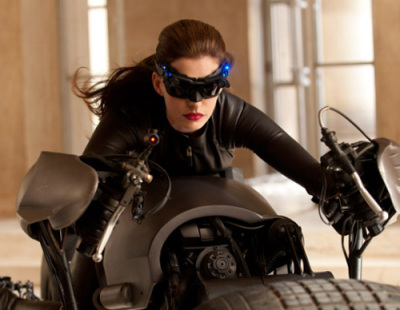 In his first interview since his arrest, Follieri admitted, "We were talking about marriage," according to The Daily Mail.
The couple were known to be in a serious relationship, and many celeb commentators had suggested the two would soon announce an engagement, however, prior to anything being confirmed, the relationship went sour when he was arrested.
Follieri was arrested in 2008 for wire fraud, conspiracy, and money laundering, and at the same time broke Hathaway's heart. As soon as the news became public Hathaway ended their relationship and all the talk about marriage was quickly dropped.
If Follieri had not been arrested it is highly likely that the pair would have continued to talk about advancing their relationship and marriage could have been on the cards. However, as things turned out the pair split and although Hathaway was said to be devastated by the turn of events, she later found love with current fiancé Adam Shulman. The actress and Shulman became engaged in 2011, as the actress continues to put her past troubled relationship behind her.
Adam Shulman is an American actor, and one of his best known roles is that of Deputy Enos Strate in the 2007 film, The Dukes of Hazzard: The Beginning, which is the second adaption of the TV series The Dukes of Hazzard. Shulman also co-founded the jewelry line James Banks with Heidi Nahser Fink in 2011.