Anti-Semitism Rises But Assaults Against Jews Fall Worldwide
Anti-Semitism is on the rise worldwide particularly in U.S. universities, but violent attacks on Jews dropped for the second straight year in 2016, according to researchers at Tel Aviv University. The report noted that officials in Europe contribute to the anti-Semitic rhetoric.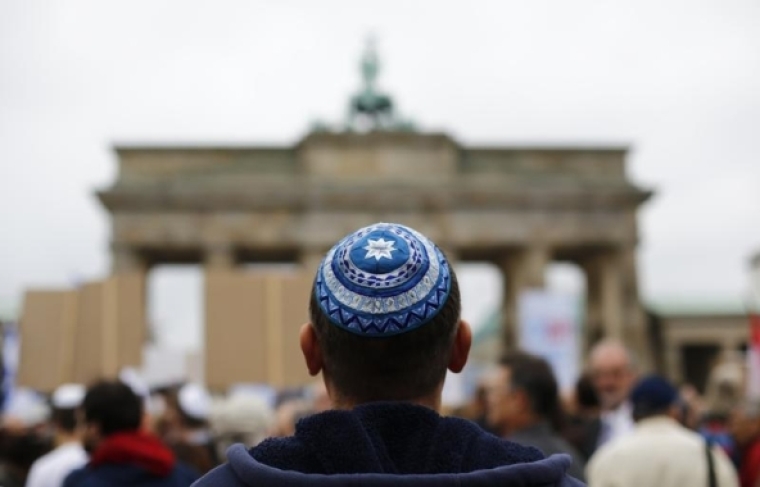 It was found that anti-Semitic incidents on U.S. college campuses, mostly in the form of insults and harassment of Jewish students, increased 45 percent in 2016.
"There is a dramatic rise in all forms of verbal and visual anti-Semitism, harassment and insults, mainly on the internet, but also offline," said Dina Porat, one of the authors of the report.
The rise in anti-Semitic incidents in the United Kingdom and Australia were not as high at only 11 and 10 percent, respectively, but the trend indicates that anti-Semitism has worsened in English-speaking countries where Jewish people had historically been welcomed. In contrast, anti-Semitism dropped sharply in France and Belgium between 2015 and 2016.
"The positive results highlighted in the report are sharply contrasted by an increase in anti-Semitic incidents in English-speaking countries, which have historically been more welcoming for Jews," Dr. Moshe Kantor, president of the European Jewish Congress, told The Telegraph.
On the other hand, overall violence against Jews fell by 12 percent worldwide. But in the United States, the trend increased to 91 percent in 2016 from 88 percent the previous year. Assaults include vandalism, which happened to hundreds of gravestones in four Jewish cemeteries in Philadelphia, Pennsylvania, and St. Louis, Missouri in early March.
The report was made by Tel Aviv University's Center for the Study of Contemporary European Jewry which is released every year on the eve of Israel's Holocaust Memorial Day which begins Sunday at sundown. It included an overview of anti-Semitic incidents in 40 different countries.
The report further indicated that anti-Semitism is becoming more mainstream and acceptable, especially on the far left and right of European politics.
"We see a dramatic growth in the number of parliamentarians who allow themselves to express anti-Semitic views," Kantor observed.