Antonio Cromartie 'Thanks Lord and Savior' for 11th Season in NFL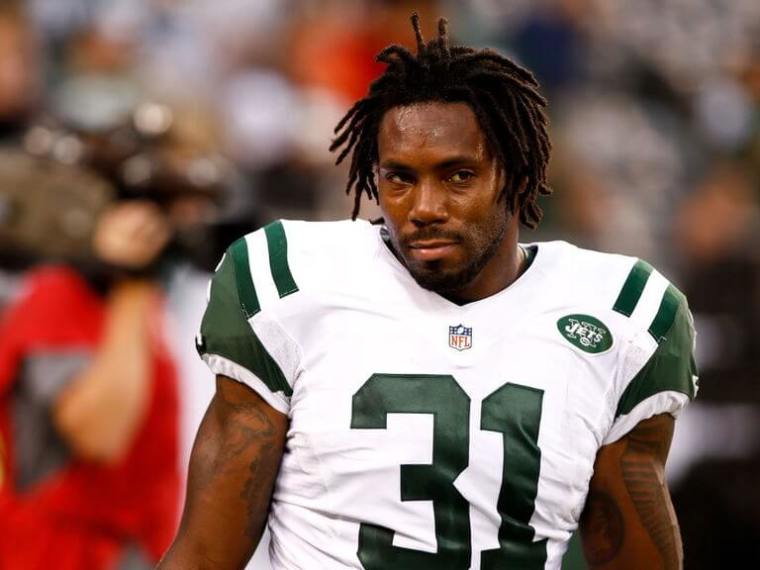 Six months after Antonio Cromartie was cut from the New York Jets, the NFL player is glorifying God for another opportunity to play professional football after being picked up by the Indianapolis Colts.
"Going into my 11th season and it's been an amazing start. I have to give thanks to my Lord and Savior," the 32-year-old cornerback tweeted. "I've been blessed two showcase my blessings."
With a contract that wasn't guaranteed for 2016, Cromartie was cut from his beloved New York Jets where he spent most of his career, from 2010-2014, before returning last year. After the team released him, the father of 12 still honored God.
"First, I would like to give thanks to my Lord and Savior because everything that I've been blessed with is because of you. Thank you again," Cromartie wrote on Instagram before thanking his fans, the Jets organization and teammates. "I had a lot of fun and I know my first half of the season didn't go well and I thank you guys for pushing and believing in me while keeping me on the field so I could finish strong. Today is a sad day for me not because of my release but the guys I became really close to in our DB room."
Cromartie went on to wish the organization and its affiliates blessings.
"God bless y'all boys in the future and let God lead the way for you. To the Jets Nation, the most important people that make Sunday's so fun, thank you for welcoming me back," he wrote. "I vow to be the person and player my Heavenly Father has asked me to be. God Bless You."
The CB's wife, Terricka Cromartie, had faith in God's plans for her husband's career after he was cut.
"This is always the hard part of this business but we know what we are dealing with and prepare for whatever comes our way," she wrote on Instagram before telling her husband, "I love the man you are and can't wait to see what God has in store for you. Man plans God doesn't."
Now that the next part of God's plan has been revealed, Terricka is honoring Him for her family's blessings.
"One thing remains, His love never fails, never gives up, and never runs out on us. Eleven years and counting," she wrote. "Thank you Lord for continuing to bless our family."
In May, Terricka gave birth to twins Jynx Revell-Antonio and J'adore Nayvi. The couple has been married since 2008, and have two other children from their union: daughter, Jurzie, 5, and son Jagger, 3.
The NFL player, however, has eight other children from multiple previous relationships.