Appeals Court upholds Ohio's Down syndrome abortion ban; judges debate 'eugenics' comparison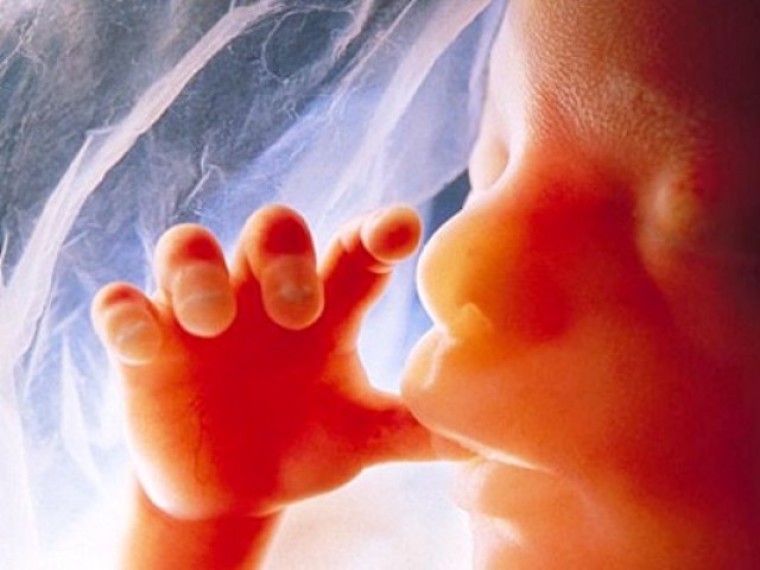 An appeals court has reversed a lower court decision blocking the enforcement of a law that bans the abortion of babies diagnosed as having Down syndrome.
The United States Court of Appeals for the Sixth Circuit released a full-court opinion on Tuesday in a lawsuit filed by abortion providers against Ohio over House Bill 214, also called the "Down Syndrome Non-Discrimination Act," which was passed in 2017.  
Circuit Judge Alice M. Batchelder wrote the majority opinion, being joined by eight other circuit judges, concluding in part that "the right to an abortion, even before viability, is not absolute."
"In [Roe v. Wade], the Supreme Court said, 'we do not agree' with the contention 'that the woman's right is absolute and that she is entitled to terminate her pregnancy at whatever time, in whatever way, and for whatever reason she alone chooses,'" explained Batchelder.
"Simply put, there is no absolute or per se right to an abortion based on the stage of the pregnancy. The district court erred by so holding, and the plaintiffs cannot succeed on that proposition standing alone or show any likelihood that they could do so."
Batchelder also concluded that even if HB 214 is fully enforced, "a woman in Ohio who does not want a child with Down syndrome may lawfully obtain an abortion solely for that reason."
"H.B. 214 does not prohibit her from choosing or obtaining an abortion for that, or any other, reason," she continued. "It bars a doctor from aborting a pregnancy when that doctor knows the woman's specific reason and that her reason is: the forthcoming child will have Down syndrome and, because of that, she does not want it."
Sixth Circuit Judge Bernice Bouie Donald, one of the seven judges to dissent from the majority, argued in a dissent that the law was "the long-arm of the state—wielding the threat of a class-four felony—forcefully reaching into a profoundly intimate conversation between doctor and patient and telling the patient to be silent about her medical history or worse, purposefully lie about it."
"The majority adopts that purported interest—protecting the Down syndrome community from the stigma of a Down-syndrome selective abortion—as a valid and legitimate state interest," wrote Donald, who rebutted the claim by quoting from the Supreme Court decision Lawrence v. Texas, which struck down sodomy laws in the United States.
"When considering moral views which are 'profound and deep' for some—as views on abortion certainly are—the power of the state may nonetheless 'not be used to enforce these views on the whole society through operation of the criminal law.'"
Judge Richard Grifffin, an appointee of former President George W. Bush, added: "Many think that eugenics ended with the horrors of the Holocaust. Unfortunately, it did not. The philosophy and the pure evil that motivated Hitler and Nazi Germany to murder millions of innocent lives continues today."
In response, Judge Julia Gibbons, also a Bush appointee, described Griffin's comparison as "inapt" because it "ignores the many complex and very personal reasons that might lead a woman to seek an abortion."
She added: "But the American eugenics movement does share a goal of the majority view in this case: both seek to control a woman's reproductive decisions. Eugenics certainly lives on... but not in a woman's decisions about her reproductive health. The shadow of the eugenics movement materializes when the state wrests those decisions from her."
Ohio Right to Life President Mike Gonidakis said in a statement released Tuesday that he was "elated that the Sixth Circuit Court of Appeals has sided with life and ruled against the fatal discrimination of babies with Down syndrome."
"The eugenic practice of singling out human lives for death because of a Down syndrome diagnosis has no place in our society," stated Gonidakis.
"This court ruling brings us one step closer to ensuring that vulnerable babies with special needs are not marked for death because of who they are. Every life is worth living and every precious and unique human being is worthy of complete protection under law."
Jessie Hill, cooperating attorney for the Ohio chapter of the American Civil Liberties Union, said that the pro-choice civil rights group was "deeply disappointed that the Sixth Circuit decided to overrule the clearly correct decision from the district court."
"Patients should have all the information desired about their pregnancy, and be encouraged to ask questions confidentially in order to make the very personal decision to have an abortion freely, without the presence of politicians in the exam room," stated Hill on Tuesday.
"It's unfortunate that the court gave so little weight to the importance of open and honest communication within the doctor-patient relationship."