Apple iPhone 8 vs. Samsung Galaxy Note 8: Expected Specs and Features Compared
Apple iPhone 8 vs. Samsung Galaxy Note 8: Expected Specs and Features Compared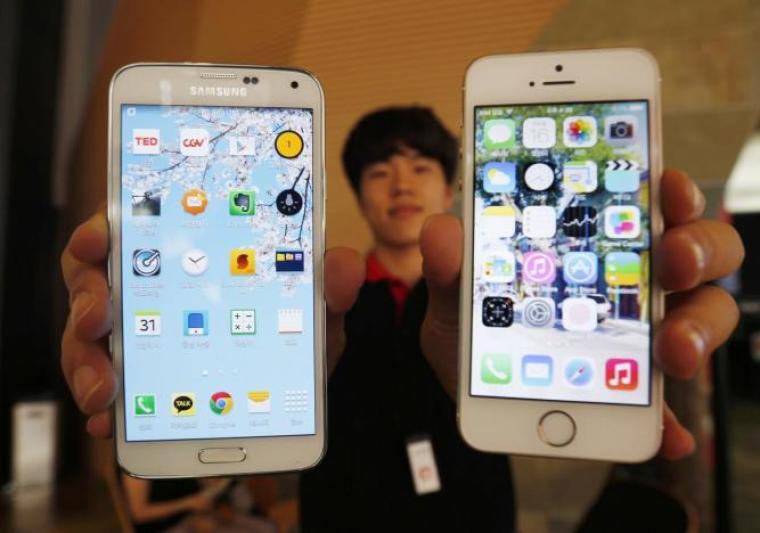 Next week, Samsung will be holding a major event, which is believed to be the unveiling of the Galaxy Note 8, the handset that will redeem the brand's Note series from the explosive Note 7 controversy in 2016.
Apple, on the other hand, is rumored to be releasing the much-awaited iPhone 8 this September.
Being two of the leading manufacturers of high-end smartphones today, people have already been comparing the companies' upcoming releases. Leaks about the Note 8 and iPhone 8's specs have circulated around the internet, but both manufacturers have yet to confirm anything.
Express has reported that Samsung's upcoming flagship device will sport a pressure-sensitive 6.2-inch AMOLED screen, closely similar to Apple's iPhone 6S and 6S Plus, which were released about two years ago.
As per the same report, if Samsung releases the Galaxy Note 8 ahead of Apple's iPhone 8, smartphone enthusiasts could be tempted to upgrade their handsets to Samsung's new flagship device instead of waiting for the new iPhone model to come out.
According to International Business Times, the Galaxy Note 8 will sport a dual-camera setup with a 12-megapixel optical lens that comes with a dual-image pixel sensor, and a 13-megapixel telephoto lens. These two lenses are said to produce sharper images and smoother video quality with Optical Image Stabilization.
Meanwhile, the iPhone 8, which is speculated to be Apple's anniversary release, is said to introduce a vertically aligned dual-lens module, which is different from the iPhone 7 Plus' dual 12-megapixel camera lens setup. The reason for the change-up is rumored to be Apple's aim to include an advanced Augmented Reality (AR) feature.
The prices for the said devices are yet to be revealed, but according to Forbes, the Note 8 is believed to be Samsung's most expensive smartphone ever.
Whether or not these rumored specs turn out to be true, people are advised to wait for official announcements from Samsung and Apple to find out.