Apple to Release iPhone SE 2 Soon? Device Projected to Be Cheaper Alternative to iPhone X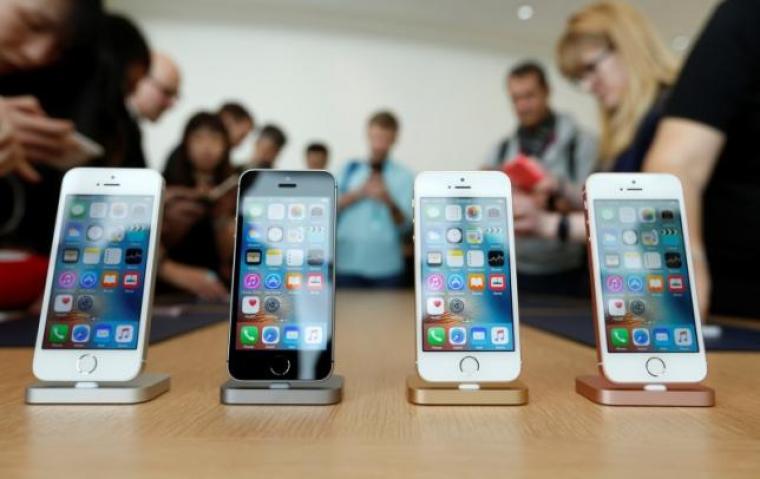 Despite its steep price tag and a few technical hiccups, the iPhone X's launch still proved to be a massive success. Though the fact remains, however, that a huge part of the market does not have the means to secure one of the hottest smartphones available today, which has apparently prompted Apple to come up with a cheaper but hopefully, worthy alternative.
The tech giant is rumored to release the iPhone SE 2 in the next few months to give the public a more affordable option to the iPhone X. A report from Tekz24 said that Apple will build the upcoming device in India, which is an emerging smartphone market.
The report said that according to reliable sources close to the matter, the upcoming follow up to the iPhone SE is slated to launch in the first quarter of 2018. The units will reportedly be assembled in the South Asian country before Apple ships them to different parts of the world.
Tekz24 also noted that Apple began manufacturing devices in Bengaluru, Karnataka, in India back in May. Moreover, it also partnered with Wistron, a Taiwanese contract manufacturer that is helping the company build small batches of the iPhone SE.
Meanwhile, Mirror reported that the iPhone SE 2 may possibly be launched in March, a year after the first iPhone SE was unveiled. Furthermore, the SE 2 will likely sport the same external look, but will pack a more powerful processor and camera, the report added.
As for the iPhone X, the smartphone is believed to have performed remarkably strong during the Black Friday sale. Rosenblatt Securities analyst Jun Zhang said that the device sold as much as 6 million units during the weekend alone, according to the StreetInsider.
Furthermore, Zhang added that Apple has likely increased the device's production to 3 million units per week. In addition, the number could even go as high as 4 million units a week for the month of December due to the projected increase in demand.