iWatch Release Date, Specs: Apple Watch Coming Early 2015
The Sept. 9 Apple press conference was a slew of new announcements, especially for the iPhone 6. Also, as it turns out, Apple's smartwatch isn't called the iWatch but is actually the Apple Watch.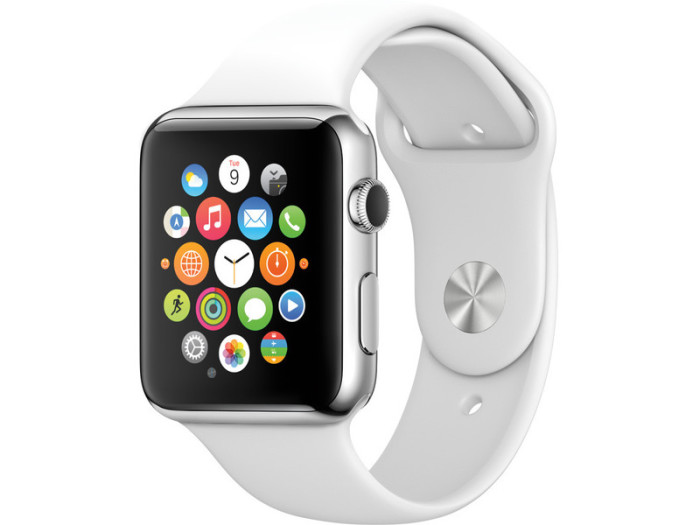 As for the release date, 2014 seems to be unlikely and will instead be coming sometime early 2015. The Cupertino company won't start production of the Apple Watch until next month, where a targeted 10 million watches will be manufactured for the 2015 release.
During the press conference, Apple released details about the Apple Watch's design and features.
The Apple Watch essentially puts all notifications, simple apps, messages, and Siri on our wrists, eliminating the need to always take out our iPhones just to check notifications. This would mean that it will only be made to be compatible with Apple's iPhone.
The design of the watch is still a rectangular-faced one with a single knob and a button on the right side of the device. The watch comes in two sizes, a 1.8-inch and a 1.65-inch.
Aside from the size, the Apple Watch also comes in three versions, the standard Apple Watch, the Apple Watch Sport, and a special Apple Watch Edition. The special version can be bought with either an 18-karat yellow or rose gold mix to the aluminum to give the watch a more "premium" look.
The bands of the Apple Watch can also be swapped out for a variety of other designs and color, giving the watch a personal touch.
Battery life is looking to be the same as the Moto 360, the G Watch, and the Gear Live as it is expected to last at least for a day, as Tim Cook said in the conference. As for recharging it, Apple seems to have gone for its own way opting out of the wireless magnetic conduction Qi charging trend.
Lastly, given that it is an Apple product, the price starts at $349.
Apple Watch - Features & Trailer HD - First Look