Ariz. Diversion Program That Seeks to Help Sex Workers at Church Gets Demonized for Everything That It Is Not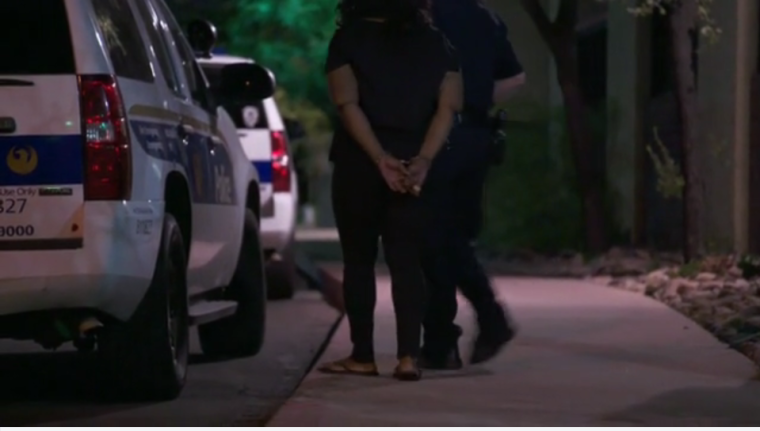 The only thing remotely religious about the Project ROSE program that seeks to rehabilitate sex workers in Arizona is that it is hosted by the Bethany Bible Church in Phoenix. It is also completely voluntary.
Recent media reports on the three year old project that was conceived through a partnership between the Arizona State University School of Social Work, the Phoenix Police Department and a number of other public and private agencies, however, have painted a different picture.
"Project ROSE is a Phoenix city program that arrests sex workers in the name of saving them. In five two-day stings, more than 100 police officers targeted alleged sex workers on the street and online," charged a VICE report.
"They brought them in handcuffs to the Bethany Bible Church. There, the sex workers were forced to meet with prosecutors, detectives and representatives of Project ROSE, who offered a diversion program to those who qualified. Those who did not may face months or years in jail," it continued. Sex workers reportedly claimed they were kidnapped and held in windowless church rooms.
Dominique Roe-Sepowitz, director of the Office of Sex Trafficking Intervention Research and assistant professor at Arizona State University, is a key player in Project ROSE. Critics, she explained, have the program all wrong.
"We have a context here in Arizona. Everyone who is sex-working, whatever it looks like, is against the law and they will get arrested for it," explained Roe-Sepowitz in an interview with The Christian Post on Tuesday.
"We have worked very hard for the last three years to create something that is unique that does not arrest them. So there is no forced anything. They [sex-workers] do not have to come to diversion," she said.
And the church?
"The church is just a location, there is nothing religious about it. The idea is to not have an arrest on their record so they can, if they choose, do something different with their life," she said.
Roe-Sepowitz explained that much of the criticism of Project ROSE comes from advocates seeking to decriminalize sex work in Arizona.
One outspoken critic, a trans woman named Monica Jones, said that was not her experience of the program.
She told VICE that she accepted a ride outside her favorite bar one night, but when she got settled in the vehicle undercover police officers surprised her with handcuffs. They threatened to take her to jail, but because she was afraid she would be locked up with men she agreed to go to Bethany Bible Church with them.
When she got there, Monica was found ineligible for Project ROSE's diversion program because she had previous prostitution convictions.
Monica was also asked to leave one program called DIGNITY Diversion run by Catholic Charities for being a bad influence on other women in the program.
"I wasn't ashamed about being a sex worker. I kept bringing this up during the diversion program," she told VICE. "Girls would ask me why I didn't feel this way. Well, 'cause I don't. I have the right to my own body."
She is now seeking to have prostitution charges dropped against her by activism, including a change.org petition.
But since all forms of sex work remain crimes under Arizona laws, explained Roe-Sepowitz, Project ROSE should be seen as a boon for people trapped in the sex work business. And many of the women who have gone through it do.
Since 2011, 366 sex workers have participated in the program and the vast majority are women. Nearly 2 percent are men.
"Project rose is only two days in every six months. The premise of the program was find an alternative instead of sending them [sex workers] to jail," she said
"The vast majority of our clients are trafficked. They have a pimp who is trafficking them and then if they don't have a pimp at that moment they have no other skills to do and wish they did. So their message to us, the survivor community and the victim community, continues to be 'we don't want this life,'" she explained.
"This is not consensual, having fun, making lots of money. This is an uncomfortable, unhappy, traumatizing experience for us.' So this is not speaking for the sex workers, this is speaking for the sex trafficking victims," she continued.
Brad Pellish, pastor of outreach ministries at Bethany Bible Church, reiterated that while he is a strong believer in the word of God, none of the people participating in Project ROSE have been proselytized.
"We provide space and we provide support in terms of food for the project and clothing, period. So basically, Project ROSE was a collaborative idea, and they were looking for space and our campus seemed perfect," said Pellish.
See a fact sheet on Project ROSE below: