Arizona Sen. Jeff Flake's Image Takes Another Hit as Son Pretends to Commit Suicide on YouTube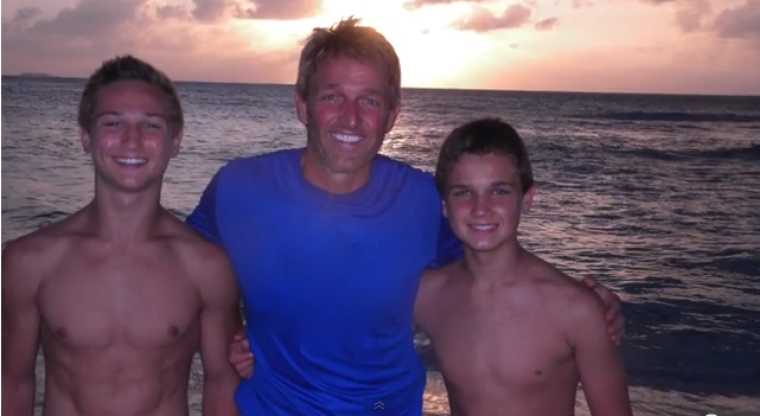 Mormon Arizona Senator Jeff Flake's idyllic family man image is currently taking a beating from the unsettling actions of his teenage son Tanner, whose latest strike on a growing list of embarrassing antics comes in the form of a video showing him pretending to commit suicide with a gunshot to his head.
Just under two weeks ago, Flake was being showered with kudos in some quarters after he release a video on June 2, showing him and his two youngest sons, Tanner, 15, and Dallin, having fun on a four-day survivalist expedition on a deserted island in the Marshall Islands.
Just a week ago, in a nod to young Tanner and his father, one commenter, Jerry Doty wrote on YouTube: "Great edit job Tanner! I've always appreciated your dad. Seeing this makes me appreciate him even more. No matter who we are or where we are on the socio-economic tree, spending quality time with our children and raising them with love, compassion and discipline is the most important thing we can do with our lives. I'm glad you and Dallin got to do this with your dad - the memories will last you a lifetime."
On Wednesday, however, the goodwill towards the supposedly composed and discipline politician and his family turned negative after it was revealed that Tanner had used racist, homophobic and anti-Semitic language on social media networks like Twitter and YouTube.
In one of the more family-friendly reactions on the vacation video that came in the wake of the revelations, one commenter with the username bmwlaguna noted: "What kind of family values are you teaching your kid that makes him not only freely use the word f****t, but name himself a N1ggerkiller and calls Mexicans "scum of the earth"?? I could see one of those things maybe, but all that and more? Get your kid into counseling and for God's sake don't let him have a firearm."
The onslaught of criticisms forced Sen. Flake to publicly apologize for Tanner's online tirade reportedly triggered by someone stealing his bike from a church parking lot that same day.
"I'm very disappointed in my teenage son's words, and I sincerely apologize for the insensitivity. This language is unacceptable, anywhere. Needless to say, I've already spoken with him about this, he has apologized, and I apologize as well," Sen. Flake told BuzzFeed in a statement.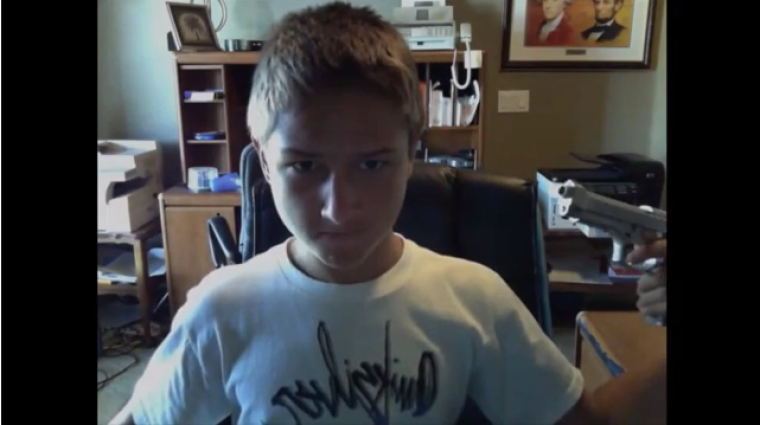 Then came a two-year-old video of young Tanner, pretending to kill himself shortly after the unsettling comments were revealed. Critics refused to hold back.
"Jeff Flake is a dangerous man and it looks like he is not a good father either," wrote Jerry Dagna on the suicide video.
"First the racial slurs and now this? Kids learn about being a racist in the home! Now I know how his father really thinks about other races. Where is the parenting here? If he can't control his own son how can he be running for any office? Like father, like son. Very sad. I feel sorry for the way that boy is being raised! But there's no excuse for dad!!" wrote Deborah Florez on the suicide video on Friday.