'Arrow' Actor Neal McDonough: Actors on 'Greater' Set Inspired by Football Hero Brandon Burlsworth's Christian Faith (Interview)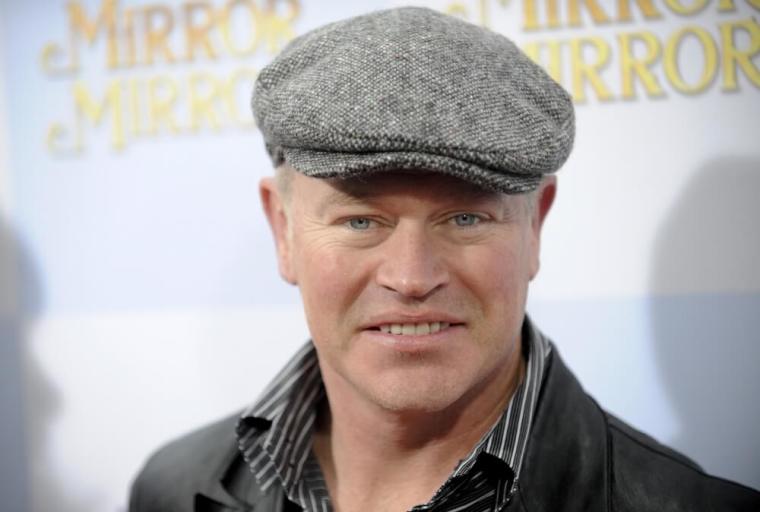 The real-life story of arguably the greatest college walk-on, Brandon Burlsworth, hits theaters on Aug. 26th, in the inspirational film titled, "Greater." Actor Neal McDonough is now opening up about how the young athlete's faith touched everyone on set.
McDonough, known for his role as the villain in the hit TV show "Arrow," took a departure from the evil Damian Dark to take on the role as Marty Burlsworth, the brother and arguably biggest influence in the life of Burlsworth.
Starring McDonough and introducing Chris Severio, "Greater" follows the true story of Brandon Burlsworth, who is perhaps the greatest walk-on in the history of college football. Burlsworth dreamed of playing for the Arkansas Razorbacks but was told he wasn't good enough to play Division I ball. Undeterred, Burlsworth took a risk and walked on in 1994. Written off by fellow teammates and coaches, Burlsworth displayed dogged determination in the face of staggering odds. The awkward kid who once was an embarrassment to his teammates and an annoyance to his coaches, ended up becoming the most respected player in the history of the program, changing the lives of all he touched.
The All-American was the total package – a loving son and brother, a man of faith and someone who refused to give up in the face of adversity. In "Greater" viewers will fall in love with his story and his legacy and impact will surely live on.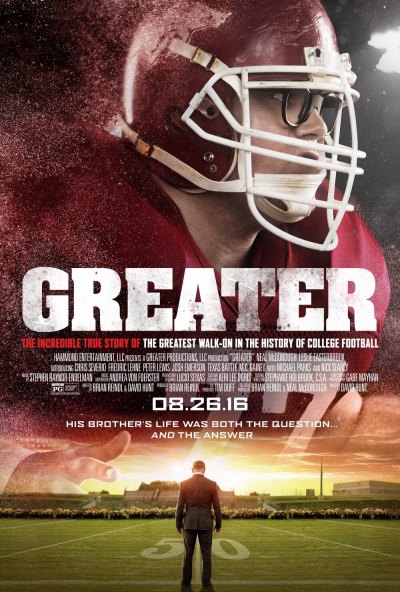 The following is an edited transcript in which McDonough reveals how the faith and example of Burlsworth transcended beyond the script, touching the lives of the actors on set.
Christian Post : What did you take away from "Greater"?
Neal McDonough: It's interesting, because I play Brandon's brother Marty and a major aspect of the film is how Marty, although he's the older brother, the supposedly wiser one, learns some really powerful lessons from the example of Brandon's life. Brandon Burlsworth was a boy and then a young man who would not be denied – who would not let other people's doubts about him or his abilities affect his relentless pursuit of his dreams. He worked hard, didn't cut corners, and leaned into his faith in good times and bad to guide him along the way. Brandon inspired Marty and millions of others who've discovered his story – including me.
CP: In "Arrow" you play a villain but in this film we see a softer side. Tell us about this role and why you were drawn to it?
McDonough: I'm always on the lookout for projects with a strong moral and inspirational core and "Greater" certainly qualifies there. It's an entertaining, thought-provoking take on what it looks like to follow the path God lays out before you even when it has bumps and twists and turns.
Marty is a meaty, complex role. [He's] a man of faith who struggles with that faith when tragedy strikes – be it his father's absence and illness or his brother's death. He believes in God in his head and his heart, but moving it out of those places into action is where he can stumble a bit and it really tears at him. Those are meaningful emotions to play as an actor.
CP: In the film your character battles the voices of good and evil as he grieves his brother's loss. Did the real life Marty really experience that struggle?
McDonough: Marty went through a very rough year after Brandon's death. Though he is a man of strong faith, he definitely struggled during that time to come to terms with something that seemed so pointless and unfair. The conversation with "The Farmer" in "Greater" is that entire year kind of crystallized down into one afternoon's worth of interactions. It's powerful stuff, and a great way to stay true to Marty's real experience while wrestling with some very big questions about life, death and faith in the context of the film.
CP: Brandon was a young man of faith and his faith arguably gave him the tenacity to keep pushing himself to greatness. What can you say of his Christian faith that you learned throughout the making of this film?
McDonough: I knew about the tragedy of Brandon's death, of course, and about what a remarkable story he was as a player – to make it as a non-scholarship walk-on at a major school like Arkansas and end up being drafted fairly high into the NFL. That takes a remarkable amount of determination.
But I didn't know his backstory, the struggles his mom went through as a single parent and the obstacles they had to overcome. Nor did I know about Brandon's strong faith – God was the center of his life and his character. In fact, Chris Severio, the young actor who does such a fantastic job playing Brandon, says he was so moved by Brandon's faith and how it helped him be the best he could be that he, Chris, was actually inspired to grow closer to God in his own faith just by playing him in the movie.
CP: Did you relate to his faith?
McDonough: My faith is central to who I am as a human being, not just as an actor – so it informs every decision I make, whether it's deciding on a project or deciding on how to treat the guy who cuts me off in traffic. And, for the record, I don't get it right in either case every time!
CP: Were you inspired by his beliefs and integrity in any way?
McDonough: How can you not be? Brandon Burlsworth was the real deal. A beast on the football field and a kind, gentle soul off of it. He made life better and richer for all he knew. That's a great legacy – one we all should hope to leave.
CP: Marty in many ways was the best example Brandon had of a father. What can you say you learned about their relationship that was unique and helped in Brandon's journey to achieve his goals?
McDonough: Marty is so much older than Brandon that he is often mistaken for his dad – which is a running joke in the film and was a running joke in the lives of the real Marty and Brandon. And since their father is troubled and absent for most of both of their lives, Marty is very much a surrogate dad to Brandon. So he has almost two concurrent relationships running with Brandon – the jovial, joking brother side and the more caring and protective parental side.
Marty's love and support as both a brother and father figure helped Brandon endure what he had to endure to reach his goals. Not many people believed in Brandon's dream of playing football at Arkansas – he was able to do it with hard work and determination and the love and support of his family, especially Marty. It really is a beautiful story.
"Greater" hits theaters this Friday, for more information visit greatermovie.com