As Part of Deepening Ties, United Methodist Clergy Oversees Communion at Episcopal Church Cathedral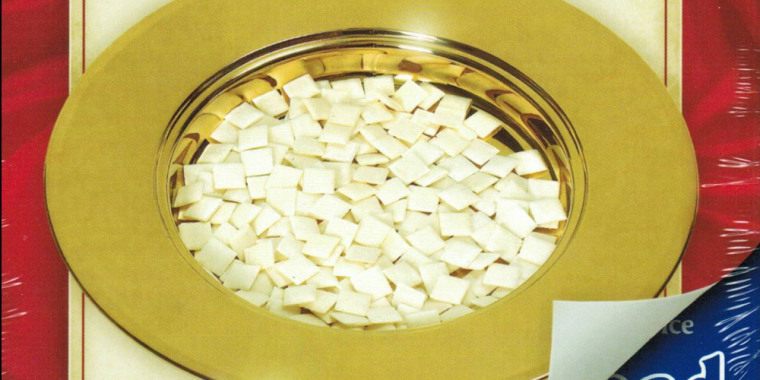 For the first time in its history, Washington D.C.'s National Cathedral had a United Methodist minister oversee the sacrament of Communion for an Episcopal service.
The Rev. Canon Gina Gilland Campbell of the UMC presided over the Eurcharist, alongside Episcopal clergy at a service on Sunday.
Although the Episcopal Church and the UMC have had an interim Eucharistic agreement since 2006, the Rev. Campbell's action represents the most notable example of this sharing.
Richard Mammana, Ecumenical and Interreligious Associate with The Episcopal Church's Mission Department and an attendee of the service, described the event as "an event full of joy and hope." Mammana explained to CP that the Interim Eucharistic Sharing guidelines had been approved in 2006 and were part of still ongoing dialogue between the two denominations regarding their relationship.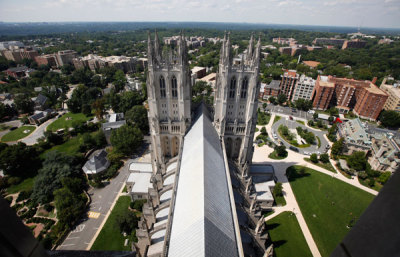 "The guidelines provide for the liturgical expression of our shared faith in Christ and our growing mission together. They allow for flexibility in tradition as we move forward gradually and carefully in our theological discussions with the goal of full communion," said Mammana.
"Our dialogue with the United Methodist Church is active at the same time as we continue dialogue with the Presbyterian Church (U.S.A.). The Episcopal Church also participates in the Anglican-Roman Catholic Theological Consultation in the U.S.A."
Celebrated Sunday, the National Cathedral featured Campbell overseeing the sacrament of Holy Eucharist. According to the Cathedral's website, Campbell was not the only UMC clergy present for the event.
"The Rev. Dr. Kim Cape, general secretary of the General Board of Higher Education and Ministry of the United Methodist Church, offers the sermon," noted the site.
"The Episcopal Church and the United Methodist Church are taking steps to deepen their expression and practice of Christian Unity. The Interim Eucharistic Sharing agreement marks an important move toward full communion."
Mammana told CP that there were other efforts beyond North America wherein Methodist churches and the Anglican Communion were working towards closer relationships regarding sacraments and worship.
"The Methodist Church in Britain and the Church of England signed an important Covenant on November 1, 2003," said Mammana.
"Since 2009, Anglicans and Methodists in New Zealand have also had a similar covenant relationship. Since 2002, the Church of Ireland and the Methodist Church in Ireland have had a similar relationship."
Mammana added that regarding the Irish churches, last weekend when a new Irish Anglican Bishop was consecrated, at the service "Methodist leaders participated for the first time."
In addition to the agreement on Communion, The Episcopal Church and the UMC also recognize each other's baptisms.