'Assassin's Creed Chronicles: China' News: Game Features First Female Assassin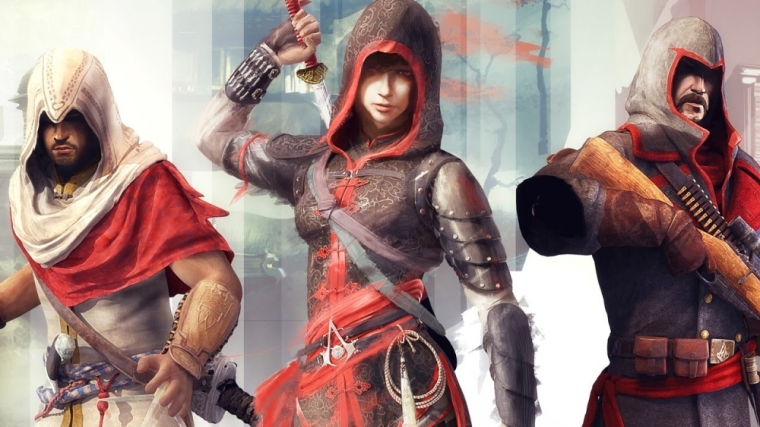 Ubisoft released the first game of its 2.5D "Assassin's Creed Chronicles" series on April 21, 2015 in North America, and April 22 in other territories, and it is the first Assassin's Creed game to feature a female assassin.
"Assassin's Creed Chronicles: China" features Shao Jun, the last remaining assassin of the Chinese Brotherhood. She returns to her homeland in the year 1526 and starts on a quest to avenge her brothers against the Templars. According to the game's Wikia entry, she is "armed with stealth and combat skills" after she meets Ezio Auditore da Firenze who is the mentor of the Italian Brotherhood of Assassins. The game's setting is during the fall of the Ming Dynasty and follows the events after "Assassin's Creed: Embers."
The game differs itself from the main "Assassin's Creed" series which uses an open world format. The game is a side-scroller, and according to a review in Game Trailers, is "presented with visual style representative of the era, blots of paint compose its world and splash" as the player "slice their foes." It's sense of depth, which is characteristic of 2.5D games, is what differentiates it from other side-scrolling games.
While the game's visuals impressed most reviewers, the game was not able to create a connection between the player and the character of Shao Jun, which the review says is a shame because the character has so much potential.
In terms of gameplay, the review cited that the main objective of the game is stealth or to remain unseen while accomplishing the assassination mission that is at hand.
The game is available as paid downloadable content for $10. The PC version is already available in all territories. North and South America will be able to download both the PS4 and the Xbox One versions on April 21. Other territories will have to wait until April 22. Two more games in the series, "Assassin's Creed Chronicles: India" and "Assassin's Creed Chronicles: Russia" will be released within 2015.