Atheist Whose Invocation Prompted Walkout Fighting to Open Meeting Elsewhere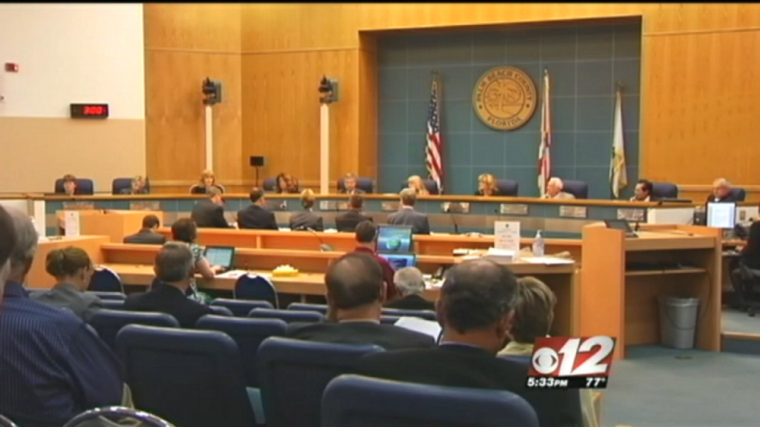 An atheist whose recent invocation at a Florida city's meeting prompted a walkout of some of the commissioners is fighting to give an invocation at another city meeting elsewhere in the state.
Preston Smith of Miami, who saw four members of the Lake Worth County Board of Commissioners walk out on his previous invocation, was denied a request to give a secular invocation at a Palm Beach County Commissioners meeting.
In an interview with The Christian Post, Smith explained that "my next invocation was aimed at the Palm Beach County Commissioners Meeting. However, they have denied my request, opting instead to strictly allow the Commissioner's themselves to give (overtly Christian-themed) invocations. I consider this a monopoly of a certain religious viewpoint, the very opposite of the Supreme Court's intention."
Smith explained to CP that he contacted the Madison, Wisconsin-based Freedom From Religion Foundation regarding the practice of the board giving prayers and reportedly requiring attendees of the meeting to stand in respect of said invocations.
Recently Smith garnered much attention, especially online, for having four of Lake Worth's five city commissioners, including Mayor Pam Triolo, walk out on his invocation.
In comments given to local media, Mayor Triolo explained that the walkout had less to do with the invocation as it did an alleged inflammatory posting by Smith on Twitter.
"I didn't leave because Mr. Smith is an atheist, I left because of his alleged tweet," said Triolo to local news station WPTV Channel 5. "Free speech works both ways … You can say what you want and I can choose to leave."
Commissioner Christopher McVoy, who did not leave the meeting room when Smith began his invocation, told WPTV that he disapproved of his fellow commissioners' actions.
"[Walking out was] very un-American, and a slap in the face to the principles people fought very hard to make sure we had those rights," said McVoy.
Earlier this month, FFRF attorney Andrew Seidel sent a letter to Palm Beach County attorney Denise Marie Nieman calling the prayer policy of Palm Beach County "unnecessary, inappropriate, and divisive."
"Local government officials should not be in the business of writing and offering prayers themselves," wrote Seidel.
"It is inappropriate and coercive for Commission members to direct meeting attendees to rise or otherwise show deference to the invocations."
In his letter, Seidel cited the recent U.S. Supreme Court decision Town of Greece vs. Galloway, in which the court ruled that local governments could have sectarian prayers at open public meetings.
"The Court in Galloway only approved opening a neutral forum for others, including non-Christians and atheists, to give invocations," wrote Seidel.
Seidel told CP that the Palm Beach attorney confirmed receipt of the letter but that an official response was still pending, adding that "we understand that the wheels of government turn slowly so we do like to give them time to actually make a change."
"Never has a court said that it's okay for county commissioners or governmental officers acting in their official position to get up and say a prayer," said Seidel.
"Even with the Town of Greece case that came down in May, the Court was pretty clear that it can't be officials themselves that are leading the prayers."