'Attack on Titan' Chapter 75 Spoilers: Beast Titan Can Control Mindless Titans?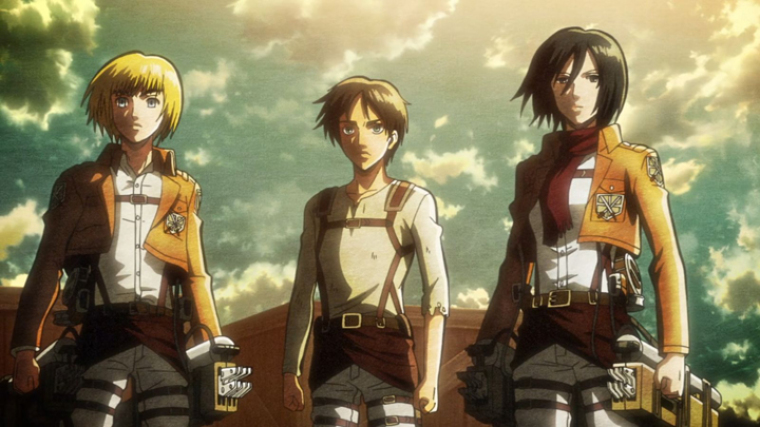 The saga of the popular manga series "Attack on Titan" continues and fans are eagerly waiting to know what happened next after the events of chapter 74. Fortunately, even though the series is still in the production stage, spoiler predictions of chapter 75 have been making its rounds on the Internet and the most noted one is regarding the powers of the Beast Titan.
According to Movie News Guide, the kind of powers that the Beast Titan possess is still a mystery to be solved. One thing is for sure though—he has "the ability to speak, control other mindless Titans" and is known to be even stronger than Reiner Braun (Armored Titan) and Bertolt Hoover (Colossal Titan).
Apparently, there's more to those abilities because looking back at the previous chapter, it seems like the Beast Titan has the power to turn humans into mindless Titans. It can be remembered in chapter 74 titled "Mission Objectives" that the Beast Titan demonstrated another power when he came out of a smoke along with an army of mindless Titans. This has made some fans conclude that he just might possess the power to turn these Titans into humans and vice-versa. Many of them believe that it was the explanation for the smoke, which is said to have been used to cover the transformation process.
In a report by Ecumenical News, a certain DrFabulous0 posted in a community page for manga readers the reason why the theory could be possible. He stated in his post that the reason why the Survey Corps could not find any human at the Shiganshina District could be due to the fact that someone has been changing humans into Titans. There's a big chance now that the Beast Titan's power will finally be revealed in the upcoming chapter.
Furthermore, Yibada reported that in chapter 75, Eren Yeager might battle the Beast Titan. Others predict that there will be a battle between Eren and Reiner first. This will allow Eren to be more prepared to fight and defeat the Beast.