'Attack on Titan' Season 2 Episode 11: Erwin's Strategy Puts Humanity's Fate on the Line in 'Charge'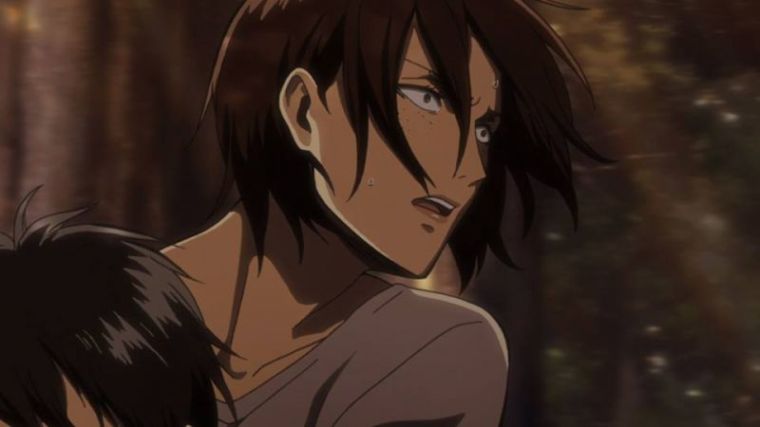 The ongoing battle between humans and titans is about to reach its peak on the next episode of the dark fantasy anime series "Attack on Titan."
The previous episode featured the kind of life Ymir had in the past and gave much depth and insight into her character and motivations. It also provided a glimpse of the "hometown" that her fellow titan shifters, Reiner and Bertholdt have been talking about as well as the truth about the titan's origins.
As it turned out, the Titans were once humans, too. And a trip back to Ragako with Moblit only confirmed what has previously been hinted at. There is, however, no clear answer provided for how Titan shifters come about or what part Christa plays in the entire scheme of things.
But Ymir has captured her friend for a reason only she knows, and the scouts are more determined to chase the traitors down even if meant risking their own lives for it.
The official trailer for the upcoming episode reveals that Erwin will be forced to execute a do-or-die strategy that could either save or completely wipe humanity out for good. The battle will be made more intense by the fact that they will be fighting against people whom they used to think of as friends, now turned foes by their differing duties and principles.
Will there be a way to stop the upcoming battle, or is humanity fated to meet their doom in the hands of their former allies? Who is going to survive the fight and who will be forced to make a sacrifice for the greater good? Are Reiner and Bertholdt beyond redemption, or will a sudden change of heart bring them to the side of good at the last minute?
And more importantly, what is Ymir's real plan on taking Christa along back to their hometown?
"Attack on Titan" season 2 episode 11 airs on Saturday, June 10. in various broadcasting networks in Japan. It will also be available online via Crunchyroll, FUNimation, Anime Lab and Hulu.