'Attack on Titan' Season 2 Episode 7: Scout Regiment to Fight Against Traitors in 'Close Combat'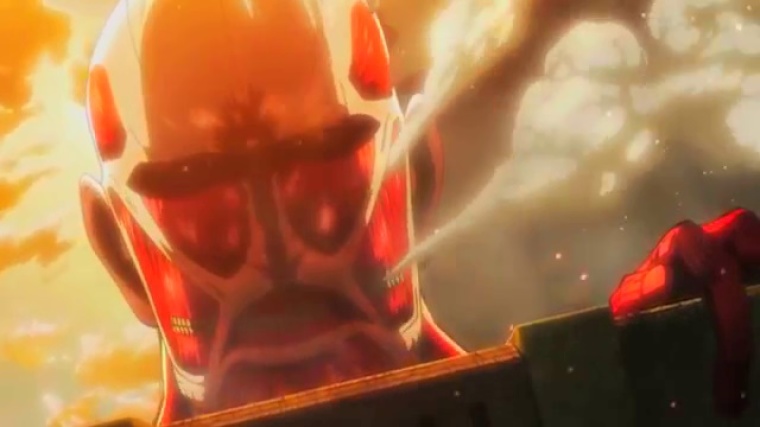 Just as one Titan Shifter has exposed herself and has chosen to side with humanity, two other members of the 104th Cadet Corps have gone down the opposite road in the name of their sworn mission as Titans. Eren is faced with what could be his most difficult battle yet in the next episode of "Attack on Titan."
When Reiner confessed to being the Armored Titan that broke through the wall and dared to wipe out humanity five years ago, Eren tried to block the truth that he has already been briefed about 12 hours ago. To find out that two of his friends came from the same town as the Female Titan, Annie, on top of having such a spotty family record, was not something Eren was prepared to deal with just yet.
But when Reiner and Bertholdt, who turned out to be the Colossal Titan, transformed right before his very eyes, rage overcame any thought of concern, and he ended up shifting into his Titan form. However, will knowing that he is fighting against his friends get in the way of him optimizing his full strength in battle?
The preview for the upcoming episode titled "Close Combat" shows Section Commander Hange leading the Scout Regiment in an all out battle against the Colossal Titan, while Eren's Titan Form engages the Armored Titan in close-range combat. Furthermore, the preview also gives a glimpse of Eren at the end of his ropes, seemingly unable to utilize his full force against a Titan whom he used to think of as his friend.
How will such a tragic fight end? Will Eren be able to re-focus his mind to the mission of protecting humanity, or will the Armored Titan completely overwhelm him and carry him off to wherever it is that Reiner and Bertholdt call home? Will the Colossal Titan be out to destroy Hange and the rest of the Scout Regiment, or will he be holding back, owing to all the years he has spent training with these people?
Fans of the dark fantasy anime series admitted to having been flabbergasted by Reiner's sudden confession, with most of them even wondering if it were just, perhaps, an error in translation. Many fans have never suspected Bertholdt and Reiner of being the Titan Shifters. But the twist has been laid out, and humanity's survival is once again at stake. Can Eren and the Scout Regiment measure up?
"Attack on Titan" season 2 episode 7, which is also the 32nd overall episode, airs on Saturday, May 13, in various broadcasting networks in Japan. It will also be streamed online via Crunchyroll, FUNimation, Anime Lab and Hulu.