Australian Teens Win Right to Undergo Hormone Treatment to Change Gender Without Court Order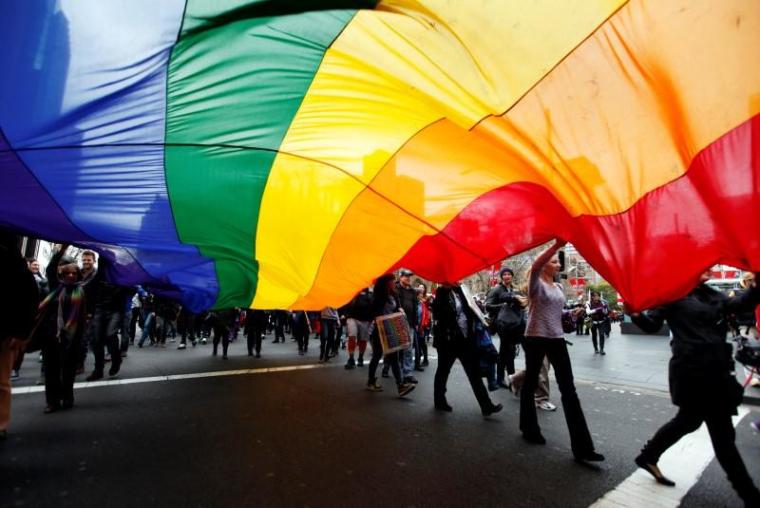 Teenagers in Australia who want to change their gender by undergoing hormone treatments that could render them sterile have won the right to do so without obtaining authorization from a Family Court order.
Australia's Special Broadcasting Service reported on Thursday that the federal court backed the case of 16-year-old named 'Kelvin,' who was born female but identifies as a transgender male.
Kelvin was diagnosed with gender dysphoria at age 9, with the teenager's parents applying to the court in early 2017 for the teenager to be allowed to pursue treatment.
"Stage two treatment for Kelvin's gender dysphoria involves the administration of testosterone to initiate the secondary sexual characteristics and appearance of the male sex," Thursday's decision noted.
The stage two treatment apparently poses the risk of causing long-term infertility, but does not include surgical intervention.
"For Kelvin, if stage two treatment was not carried out his overall health and wellbeing is almost certain to deteriorate especially as his mental and physical health is heavily dependent on the perception of himself as male," the court argued in its ruling.
The Guardian reported that before the latest ruling Australia was the only country that required court involvement before gender change treatment could be administered. Still, teenagers will need permission from their parents and their treating doctors in order to proceed with things like hormone therapy.
Hilary Kincaid, the principal solicitor at the Inner City Legal Center, hailed the decision and claimed that it's beneficial to children and teenagers who identify as transgender.
"Not to mention the expense," Kincaid said. "We are a free service but some private firms represent people full-fee in cases like this and I estimate this can cost between $10,000 and $15,000, not to mention the cost to families of getting expert medical reports for evidence."
Previous court decisions, such as one in December 2016 that allowed a 5-year-old child, born male but described as intersex, to undergo gender reassignment surgery was questioned even by some intersex campaigners.
"Gender assignment is always appropriate," campaigner Morgan Carpenter said, but added that children need to be older to make decisions about their identity.
"What is not appropriate is surgically enforced gender assignment," Carpenter added.
Some experts, such as Michelle Cretella, M.D., president of the American College of Pediatricians, have argued that transgender ideology is responsible for "large scale child abuse."
"The crux of the matter is that while the transition-affirming movement purports to help children, it is inflicting a grave injustice on them and their nondysphoric peers," Cretella said in July.
"Today's institutions that promote transition affirmation are pushing children to impersonate the opposite sex, sending many of them down the path of puberty blockers, sterilization, the removal of healthy body parts, and untold psychological damage," she added, insisting that all this creates "institutionalized child abuse."