Author and Abuse Survivor Disciplined by Church for Wanting Divorce Says Biblical Illiteracy Can Perpetuate Domestic Violence
NEW YORK — The issue of domestic violence took center stage earlier this month when video emerged of NFL player Ray Rice punching wife Janay Rice inside of an Atlantic City elevator. The ugly event prompted numerous discussions, including introspective ones among Christians about how church leadership handles, or mishandles cases of domestic abuse. According to one survivor, biblical illiteracy among church leaders actually enabled her abuser.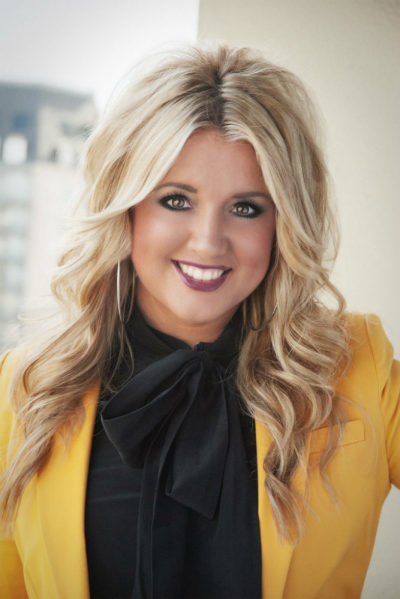 Autumn Miles, founder of The Blush Network and author of the Appointed: Your Future Starts Now, spoke with The Christian Post about her own past as a domestic abuse victim and how growing up as a preacher's kid in a conservative church actually enabled her abuser.
According to a LifeWay Research survey published in June, pastors seldom preach about domestic violence, although a majority of these leaders consider domestic violence to be a pro-life issue.
"Researchers found about 4 in 10 (42 percent) pastors 'rarely' or 'never' speak about domestic violence. Less than a quarter (22 percent) speak to their church about the issue once a year," LifeWay reported.
LifeWay also found that among its sample of 1,000 senior pastors of Protestant churches that less than half of them were trained to help victims of domestic violence.
Another telling finding among pastors who don't address domestic violence was their belief that such abuse is not a problem in their congregations.
Statistics seem to contradict that belief, according to the National Domestic Violence Hotline.
The nonprofit reports the following statistics on domestic abuse, or intimate partner violence:
On average, 24 people per minute are victims of rape, physical violence or stalking by an intimate partner in the U.S. — more than 12 million women and men over the course of a year.

Nearly 3 in 10 women (29 percent) and 1 in 10 men (10 percent) in the U.S. have experienced rape, physical violence and/or stalking by a partner and report a related impact on their functioning.

1 in 4 women (24.3 percent) and 1 in 7 men (13.8 percent) aged 18 and older in the U.S. have been the victim of severe physical violence by an intimate partner in their lifetime.
Pastor Tony Evans of Oak Cliff Bible Fellowship in Dallas, Texas, spoke bluntly to his church about domestic violence in September, directly telling the women in his congregation: "Ladies, you do not have to submit yourself to any man abusing you. … No man has the right to put his hands on him. You shouldn't be putting your hands on him either, but no man has the right to put his hands on you in a violent fashion."
In addition to telling the men to never "put your hands on a woman in an inappropriate or violent way," Pastor Evans also encouraged congregants to inform leadership of any abuse they may be suffering, because "we want to know about it because we will confront him."
Miles' experience growing up in a conservative Baptist church was not quite as open and confrontational on such issues.
She called Pastor Evans' remarks on domestic violence "refreshing."
"Our church(es), unfortunately in our culture, sweep this issue under the rug. They don't address it," Miles, who lives in Dallas, Texas, told CP. "It's one of those gray areas where either people aren't educated on, or they just feel uncomfortable dealing with it."
Miles, married for 10 years and a mother of two, experienced verbal and physical abuse at the hands of her first husband, whom she married at a young age.
She explained that her involvement with her first husband was the result of her looking for value and affirmation in the wrong place.
"We as women are always looking to be valued, we need to be valued. We need that stamp of approval. If we're not following where God has us and what He wants us to do in seeking His approval and getting satisfied in that, we will sway," said Miles.
In her situation, she swayed toward a young man, and described their relationship as being initially "healthy." Eventually, however, "small, little things he would say which were abusive in nature, started creeping up that really led to seven years of going through abuse with him."
Being the daughter of a pastor didn't shield Miles from abuse. In fact, her father's position as a church leader drove her to hide the abuse.
"Because my dad was a pastor of a church, I was even more secretive. I felt like I needed to protect God in a sense, I needed to protect my family, the image. Here I had made this mistake in the marriage and I tried to protect him at all costs," explained Miles.
About five years into the marriage, Miles did build up enough courage to tell her family about the abuse. The news shocked them she said. But her confession backfired.
"We then took it to the church, who didn't handle it well, because there was no biblical literacy on this topic. The leaders at the time knew a lot, but this was one issue that they weren't faced with before and they didn't know how to answer," said Miles.
"As a result, I actually was brought before the church to be disciplined because I was filing for divorce from an abusive man," she explained. Her husband, despite being revealed as an abuser, never faced any disciplinary action from the church.
In the end, it was only her family who remained at her side, explained Miles. Her father, the pastor, was eventually fired.
That experience, and her interactions with other women through her Blush Network ministry, convinced Miles that one of the biggest obstacles to churches being equipped to help domestic violence victims was biblical illiteracy, especially on the matter of divorce.
Even today, 12 years after escaping her own hell, Miles said she encounters women who have been trapped in abusive or unfaithful marriages for decades because they have been told that "God hates divorce" (Malachi 2:6), but with little context or explanation as to why.
Relating two recent examples, Miles commented on the relief a woman married to a gay man for 20 years said she felt when he was killed by his male lover. Miles also spoke of women who have shared how their husbands would quote part of 1 Corinthians 7:4 — "the wife does not have authority over her own body..." — and then rape them.
"I think it's important for women to know that it is permissible in the Bible… and abuse, according to Malachi, according to Deuteronomy, was one of the contingencies for divorce," added Miles, who said her first husband never allowed her to read the Bible.
Miles shares some of her experience as a survivor of abuse and how she found her purpose in God in Appointed. In the book, she calls on women to stop simply existing and to start living out their own God-given purposes. She believes that "everyone can be a visionary."
"If God put you on this planet, there was a plan for you when you (were born). Our job is not to make something happen, it's to fall into step with the plan that's already waiting for us," she added.
In the "CP Newsroom" video discussion below, Miles shares her own experiences with abuse, and comments on the need for church leadership to help both victims and perpetrators of abuse, as well as how to spot potential signs of abuse.