Beach Disturbance at California's Huntington Beach Sparks Riot (VIDEO, PHOTO)
Beach Disturbance at California's Huntington Beach Sparks Riot (VIDEO, PHOTO)
A beach disturbance has taken place at the end of a surfing and skateboarding competition in Southern California's Huntington Beach on Sunday night, according to reports.
Authorities have described that the incident was sparked when a fight broke out at the end of a multi-day surfing and skateboarding competition. However, things quickly escalated completely out of control as dozens of people sparked a full out riot, with people running through the streets, smashing up vehicles and street signs. Fights also broke out sporadically, and various acts of criminal damage occurred.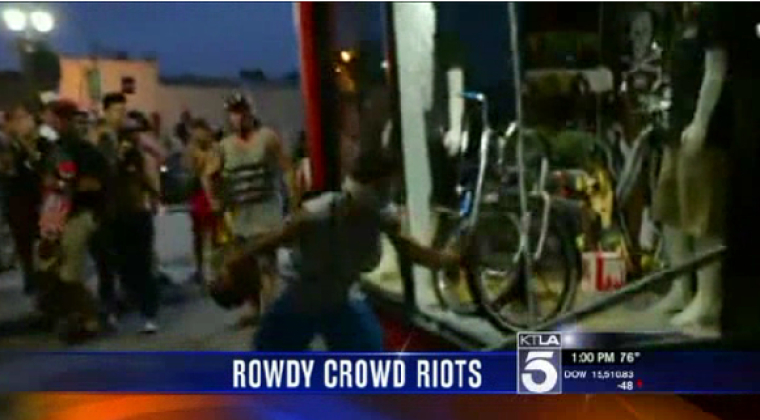 It eventually too police, armed in riot gear, hours to gain back control of the situation and bring the disturbance to a halt. They reportedly fired pepper spray pellets into the crowd to be disperse troublemakers, and at least eight people were arrested for failing to disperse despite being ordered to do so by police officers.
An unidentified eye-witness to the event has told KTLA: "It started with like a fight, and then it just broke out. They were tipping Porta Potties. Then the cops started to move in, and they were throwing tear gas at everyone.
"Everyone was like plugging their nose and coughing and dodging into stores. Everyone was just running down Main Street."
The disturbance resulted in vehicles throughout the area being smashed up, shop windows were also targeted, and street signs were damaged.
According to CNN, the Huntington Beach police have said the crowd was dispersed by 9 p.m. PT.
Here is a video news report into the beach disturbance, including footage from the riots that caused widespread damage to the Huntington Beach area at the weekend: