Belgian Priest Stabbed After Refusing to Give Money to Asylum Seeker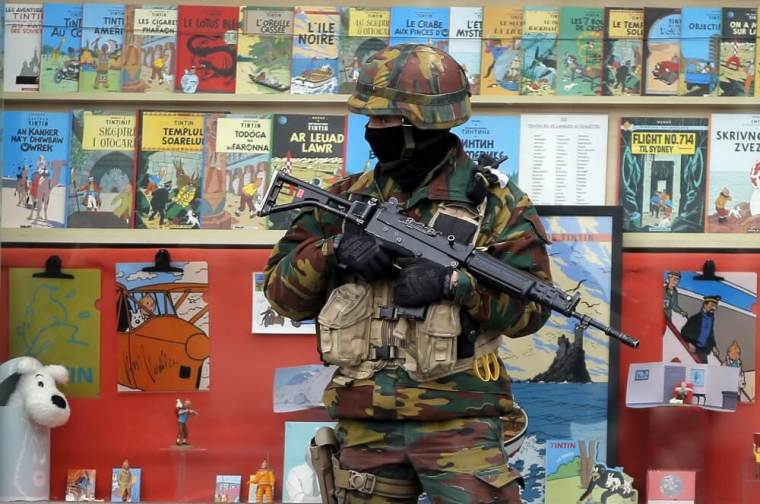 An elderly Belgian priest was stabbed inside his home in the town of Lanaken by an alleged asylum seeker who demanded cash after he was allowed to use the shower.
The Telegraph reported that Father Jos Vanderlee sustained hand and tendon injuries, and was rushed to the hospital. He is expected to survive, however, and make a full recovery.
Local newspaper Het Nieuwsblad revealed that Vanderlee received a knock on his door at home Sunday by a man who said he was an asylum seeker. The man asked the priest to use his shower, and was invited inside.
After the attacker showered, he demanded money from the priest but Vanderlee refused to give him any.
The man then stabbed the priest, and left him bleeding before fleeing the scene.
Vanderlee oversees eight parishes in the area, and has been a priest for over 40 years, reports said.
The attack comes less than a week after a French priest from a church in Normandy was brutally killed by two attackers affiliated with the Islamic State terror group.
The Normandy attack shocked France, with President François Hollande condemning the "cowardly assassination" by the IS supporters.
"The threat remains very high," Hollande said at the time. "We are confronted with a group, Daesh, which has declared war on us. We have to wage war by every means, (but through) upholding the law, which is because we are a democracy."
The Express noted that despite the similarities between the two attacks, Belgian authorities are so far refusing to say that the attack on Vanderlee was an act of terror.
"Despite the fact that we are shocked, we must stress that this incident cannot be linked to terrorist acts at this stage of the investigation," Mayor of Lanaken Mario Keulen said.
Belgium has been on high alert ever since the major terror attack back in March, where 32 people were killed at an airport and metro station, with IS claiming responsibility.
BBC News reported on Saturday that authorities arrested two brothers charged with attempting to commit "terrorist murder," though they did not confirm which group the suspects are believed to have been working with.
"Based on provisional results from the investigation, it appears that there were plans to carry out attacks in Belgium," the federal prosecutor's office said after the arrests.