'Believe Me' Creators Satirize Christian Culture With a 'Clear Conscience,' Push the Envelope in Faith-Based Films (Interview)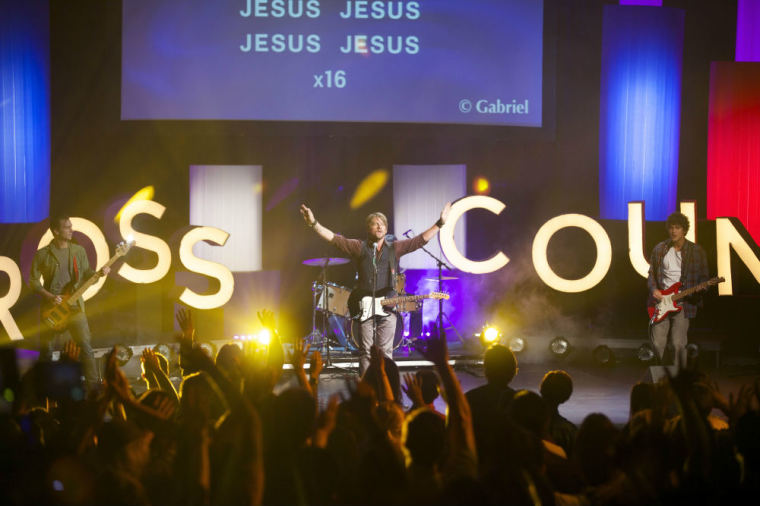 "Believe Me," a new movie created by the same Christian filmmakers behind documentaries such as "Beware of Christians" and "One Nation Under God," challenges the norm in the Christian film market.
The film tells the story of a college student named Sam who cannot afford his tuition. In order to raise money to stay in school, he, and three of his friends, pose as the touring Christian ministry The God Squad, and con people into giving them money to provide clean water for people in Africa. But, instead, they intend to keep the donated money for themselves.
In order to portray the characters (who are atheist or agnostic) authentically, the creators had to take some risks by including elements not normally found in Christian films, such as drinking, tobacco use and graphic language.
"We considered it a risk, but not as much as I think many people on the outside looking in would assume," said director Will Bakke in an interview with The Christian Post. "We found a lot of success with our documentaries discussing difficult topics, but in a satirical way, and we think comedy makes difficult messages go down easier."
Michael B. Allen, the co-writer of the film, also talked to CP about how they enabled the characters to take on their roles as non-believers who were capable of pulling off the scheme of posing as a ministry.
"We didn't think: let's write a movie with cursing and tobacco chewing," Allen told CP. "It was just the process of [creating] these characters and you just want them to act how they [would in real life]. We honestly tried to curse as little as possible just because we knew a big part of our audience [might not appreciate it]. You can't get away from all of it, otherwise you're just being dishonest. You're going to lack authenticity. Which I think is what makes the movie work."
The creators told CP they were tempted to tone the movie down in order for it to be more appealing to the Christian audience, but ultimately decided against it.
"It's definitely tempting when you know that the [Christian] market doesn't want any of this [type of risky content]," Bakke explained. "You see dollar signs, and you kind of look at the money that's going away because you're not able to [sell your movie] in Christian retail stores."
Bakke also emphasized that, in his opinion, the film doesn't push any particular message or agenda, and said authenticity was the primary reason for including graphic language, drinking and tobacco use.
"Believe Me" also satirizes American evangelical culture by poking fun at some of the redundancy found in worship music, among other things. The characters even go as far as creating a clothing line labeled Cross Dressing, which prints phrases on T-shirts worn by followers of their fake ministry, such as "F Satan."
"Everything that's in 'Believe Me,' we had a clear conscience about," Allen asserted. "As Christians, [we] have God's spirit with us, we kind-of judge wisely. So, I wouldn't make any black and white statements about what's OK for a Christian filmmaker or what's not. The goal is that we're honest and that we make something that we think God's leading us in."
Alex Russell, who plays the lead character, Sam, told CP that he learned a lot from his character and the storyline.
"His conscience, and how Sam's living, are different," Russell said about his character. "What I get out of this movie is: Are you practicing what you preach, or are you going along with the motions, but you're not really making an effort to live by the standards that you set for yourself, in all walks of life?"
"I think Sam is someone who makes people feel really good about themselves, but when a moment presents itself where he really needs something, he makes the wrong choice."
"Believe Me" will be featured at select theaters throughout the U.S. starting Friday, Sept. 26.