Ben Carson Asked 'Gotcha' Question: Does the Bible Have Authority Over the Constitution?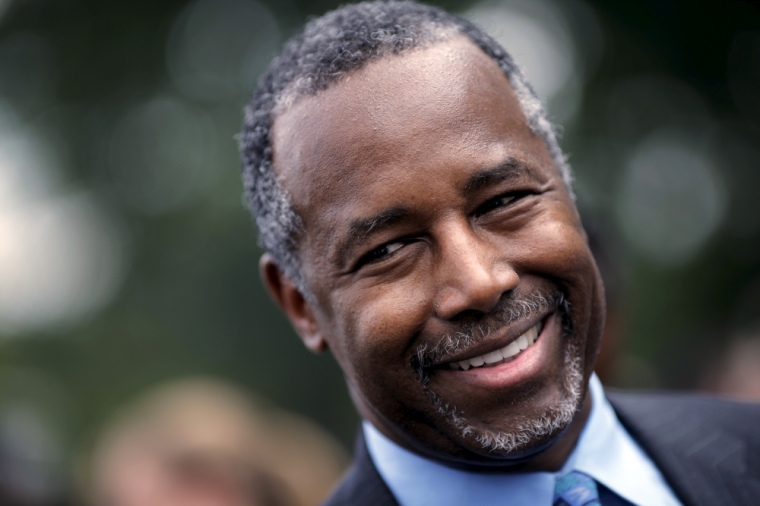 "Does the Bible have authority over the Constitution?" That "gotcha" question was put to Republican presidential candidate Ben Carson on NBC's "Meet the Press" Sunday. The retired neurosurgeon, however, didn't fall for the bait.
NBC's Chuck Todd said it's a question from a Facebook poster by one Victor Roush, adding that it's a "simple question." "Does the Bible have authority over the constitution?"
"That is not a simple question by any stretch of the imagination," Carson, retired neurosurgeon retorted.
"I think probably what you have to do is ask a very specific question about a specific passage of the Bible and a specific portion of the Constitution," Carson added. "I don't think you can answer that question other than out of very specific contexts."
Todd left the answer there, saying, "We'll see if Mr. Roush liked that answer or not."
About the Obama administration's Iran nuclear deal, Carson said, "It is perhaps the worst deal in the history of the United States."
Todd also asked Carson what he expects from the "Voters First" Republican Forum debate to be held Monday.
"Well, I hope that people will get an opportunity to see who I really am, not who other people have said that I am," Carson said. "And will have an opportunity to actually see what I think about a variety of subjects. You know, I have a tendency to be asked about medical things. And very seldom do I get asked about, you know, other types of political things that are important."
More than a dozen Republican presidential candidates are expected to take part in the debate in Manchester, New Hampshire, on Thursday.
During the interview, Todd referred to Carson as "the other non-politician who's been breaking through."
"I think it's a tremendous help," Carson said, about his lack of political background. "It's a tremendous aid because fewer people are talking about my lack of political experience now. And that's good because, you know, experience can come from a variety of different places. And certainly the life that you have led, you know, in my case, you know, solving complex problems, being involved in corporate America, starting a national nonprofit, you get an enormous amount of experience doing these things, particularly in solving problems. And, you know, it's an erroneous thought that only political experience is expedient."