Bethel Worship Leader Blasts US Forest Service for Putting Nature Above His Family in Cal Fires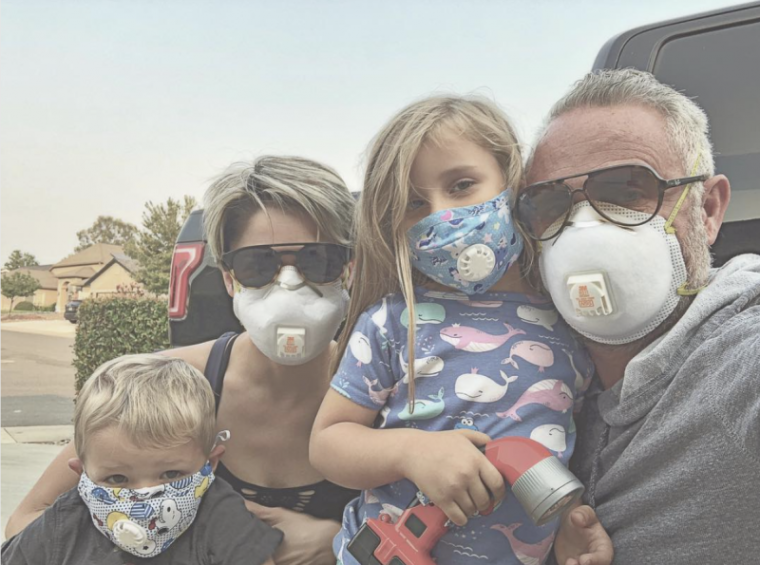 Bethel Worship Leader Joel Taylor and his family continue their battle against the Northern California wildfires as they are still not allowed to return to their home, a matter which could be resolved by the U.S. Forest Service, Taylor says.
"Stop the madness! The Hirz Fire started out as a 300 manageable 300 acre fire. It's been well over a month, and it's now over 40,000 acres and only 41% contained," Taylor wrote on Instagram Monday.
The worship pastor caption featured a photo of himself with wife Janie and their two small children, Addie and Jaxon, all wearing face masks while in their neighborhood.
"Although I am very grateful for first responders and Cal Fire (who protect private and state land and oversaw the amazingly strategic containment of the Carr fire ), I'm very disappointed that the U.S. Forest Services (overseeing Hirz Fire), often chooses to do 'managed burns' or 'modified suppression' that last many weeks. Their highly controversial approach to putting 'nature' over communities and family health has many questioning motives to the extended fire burns," he continued.
"Many families have had to evacuate multiple times, we've spent thousands of dollars, our children's health is affected, our properties are damaged due to the toxic air from the 'managed' burns that the USFS is leading."
When Taylor and his family first evacuated, he shared that they grabbed their necessities and "fled at midnight." Since then, the family has been in between hotels and staying with family.
"I'm SO grateful for our USFS firefighters, they are doing their job. But they are controlled by a federal environmentalist agenda that has their hands tied," Taylor stated.
"I'm considering taking this to Congress."
The worship leader asked his followers to comment on whether or not they support his decision to go to Congress.
President Donald Trump seemed to agree with Taylor in a tweet he posted in August, which said, "California wildfires are being magnified & made so much worse by the bad environmental laws ... Must also tree clear to stop fire spreading!"
Although Taylor admitted that first responders have done a great job putting out more than 100 blazes, some of those fires were able to escape control and grew into large wildfires. The U.S. Forest Service has been widely criticized in the media for what some call a "let it burn" philosophy.
At a committee hearing last year, California Rep. Tom McClintock, the Republican chairman of the Subcommittee on Federal Lands, said: "Forty-five years ago, we began imposing laws that have made the management of our forests all but impossible."
The result of those changes, however, is being blamed for the expansion of wildfires.
Taylor and his family were first asked to evacuate in July. Taylor noted that he would tell the children to look at evacuating their home due to the fires as "a fun vacation" but it appears this so-called "vacation" has now gone on too long.
"The Taylor Fam evacuated our home in Redding on Thursday night to prepare for living in tight quarters for a long period of time without answers. All too familiar," the singer explained on Instagram then.
The Carr fire began in Shasta County near Redding on July 23. The fire consumed more than 103,000 acres of land and spread as it continued to grow, complete with "firenados." As a result, the Hirz Fire was born and according to fire.ca.gov, fires are only 60 percent contained and have ravaged through 46,051 acres.
Follow Jeannie Law on Twitter:
@jlawcp