Bible Class Scrapped in Georgia Schools After Atheists File Complaint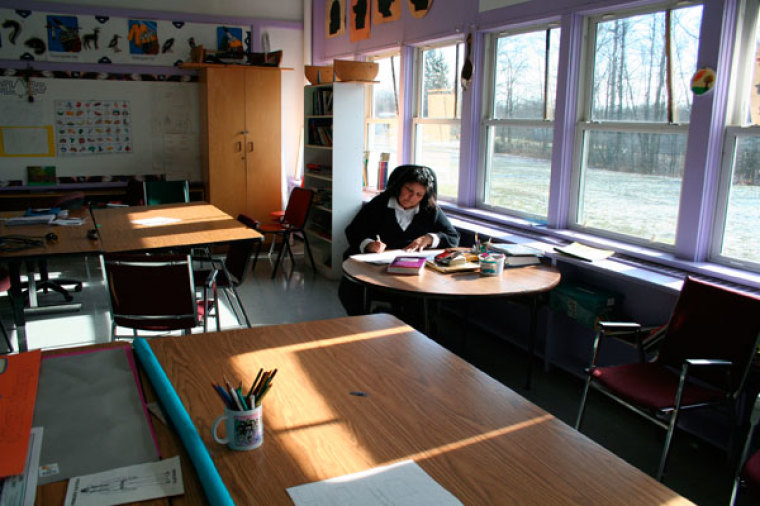 A public school district in Georgia has decided to abandon plans to sponsor a Bible class after a Wisconsin-based atheist group sent them a complaint.
Oconee County Schools was considering a partnership with a Christian group to allow high school students to enroll in a for-credit Bible class held off campus during school hours.
However, the Freedom From Religion Foundation, hailed as the nation's largest atheist legal advocacy organization, sent a letter of complaint back in September to the school district and last week announced confirmation that the off-campus Bible class has been scrapped.
In its letter to the school district, the FFRF claimed that the Bible class was one of multiple violations of the separation of church and state taking place in the Oconee school district.
"FFRF sent a letter to Oconee County Schools that detailed multiple violations in its school system of the constitutional separation of state and church. A particularly disturbing instance concerned a student being tormented for not joining in the Lord's Prayer led by the North Oconee High School head basketball coach," stated FRFF.
 "FFRF has received official word that the school district has abandoned plans for the biblical partnership, and is happy that its complaint helped bring this about.
For months, there has been an effort to get the Oconee County Schools Board of Education to allow students to enroll in a Bible class that would be taught by the Oconee County Christian Learning Center.
OCCLC's official Facebook page described the proposed class as being an 18-week course that would have been counted as elective credit.
"Through Religious Release Time, students would be taught the Bible through relevant and rigorous courses offered through the OCCLC at a location off of school grounds," stated the OCCLC. "These courses will count as elective credit on a student's transcript upon completion and will allow students to satisfy elective requirements for graduation."
In August, clergy representing seven local congregations signed on to support the endeavor, which at the time was awaiting a response from the board of education.
Pastor Bill Ricketts of Prince Avenue Baptist Church said in a letter quoted by local newspaper the Oconee Enterprise that the proposed course represented two important features of the national fabric, religion and education.
"As students become leaders in future generations they will need a foundation in their lives that will enable them to deal with our rapidly changing culture," Ricketts said.
"In order to impact that culture and bring about change based on a biblical worldview, it is essential to teach the never-changing truths of the Bible."
On the same day in September that the FFRF sent a letter to Oconee County Schools, the board decided against the Bible class.
In a statement posted to their Facebook page, the OCCLC said that although the "news is very disappointing," it came "as little surprise."
"After over a year of trying to convince the Board of Religious Release Time's merits and legal nature, it comes down to their belief that this instruction should be contained to Sunday mornings," said the OCCLC. 
"As the OCCLC moves forward to carry out the mission it has been given, please pray for us that we would not grow weary from doing this good work."
In a statement released last Friday, FFRF Co-President Anne Laurie Gaylor said the proposed Bible class and other items of concern were "alarming."
"The various incidents taking place in the Oconee school district are alarming," said Gaylor. "We're glad that we've been able to push back, on the partnership, as well as the praying, which also seems to have paused after our complaint."
The Christian Post reached out to Oconee County Schools and Oconee County Christian Learning Center, but neither returned comment by press time.